Beyond the swaying palms of southern California and the iconic skyline of New York City, there is a lot to think about before you take off on your move to the United States.
As you might imagine, there are a few key personal finance differences between the U.S. and Australia, from health care to saving for retirement and even how to tip in a restaurant.
Below is an insider's guide to help you understand some of these key differences and pick up some tips on what you can do to prepare yourself financially for your move.
Will you need a Social Security number?
Do you plan to work in the U.S.? If so, you may need to get a Social Security number (similar to a tax file number in Australia) so you can work, pay taxes, collect Social Security (social welfare and insurance programs) and receive other government benefits in the U.S.
You are entitled to a Social Security number if you are a U.S. citizen, legal permanent resident or have been authorised to work in the United States by the Department of Homeland Security (DHS). There are two ways to apply for this:
You can apply for a Social Security number while you're still living in Australia at the same time you apply for an immigrant visa with the U.S. Department of State.
Visit a Social Security office in person in the U.S. with your current immigration documents and your Australian or other non-U.S. passport.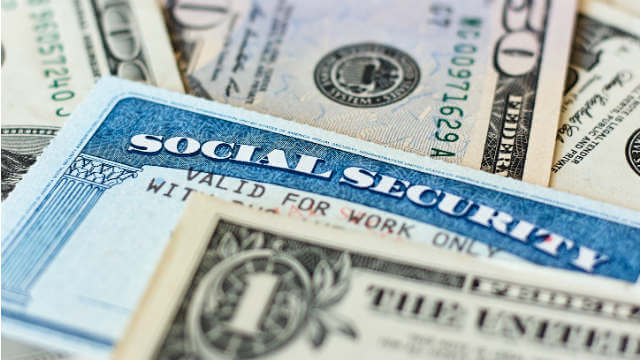 Consider opening a bank account
An important consideration when you hit American shores is where you will house your money. Choosing to open a U.S. bank account could make it easier to automate your bills or withdraw money from an ATM if you need fast cash. There are typically two types of bank accounts to choose from –
Checking account: Similar to a transaction account in Australia, this type of account is used to make purchases, withdraw or transfer money and pay bills.
Savings account: This account is used primarily to store your money long-term and earn interest on it, and as such your provider may somewhat restrict access to your funds in this account.
Even if you are not a citizen or permanent resident, you are still usually able to open a bank account in the U.S.. This can be done through a bank branch or potentially online, depending on which bank you choose. To apply for a bank account, you will generally need the following:
A government-issued form of identification, such as a passport or other photo ID
A Social Security number
Proof of your physical address, such as a utility bill
Any immigration forms
Buying and renting – How does it work?
One of the most basic considerations when moving to the U.S. is whether to rent or buy a home (couch-surfing in friends' houses or apartments might get old after a while).
Buying
If you're after your own little slice of real estate in America, here are some steps you may want to consider:
Find a real estate agent with experience. It could be useful to work with a real estate agent who knows the area you're looking to buy in, as well as how to navigate the home-buying process with international home buyers.
Get your documents in order. If you need to apply for a mortgage loan (often called a home loan in Australia), then similar to what you have to do in Australia, you will typically need to provide proof of sufficient income, bank statements, letters from your bank or credit institution and two forms of identification, plus undergo a credit check.
Talk to lenders. U.S. banks have strict lending criteria for foreign investors or buyers and you may need to provide up to 30% for a down payment, which is another term for what would be called a deposit in Australia. Don't forget to shop around for lenders to look for a good deal on your mortgage rate. As in Australia, there are both variable and fixed-rate mortgages on offer in the U.S..
Don't forget about property taxes and insurance. It is important to keep in mind that you'll have to pay taxes and insurance (if you choose to take out a policy) on top of your mortgage. Visit your city or county tax assessor's website so you know how much you'll need to pay in property taxes. You can research providers of homeowner's insurance (more commonly called home insurance in Australia) online to learn more about what you might pay for this type of insurance and what policies are on offer.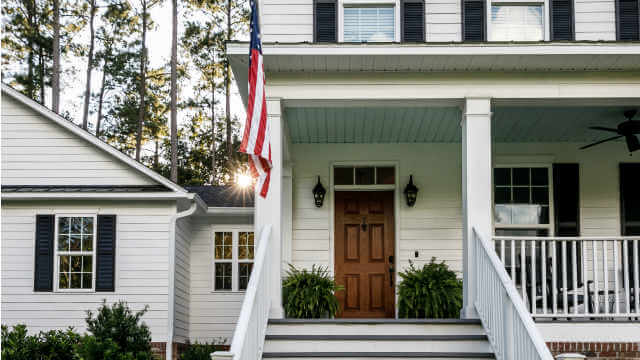 Renting
Think you might want to rent instead of buy? There are no specific documents you need to rent a home as a non-citizen, though you may have to prove that you're in the U.S. legally and demonstrate that you have the financial means to pay the rent. You'll also generally have to undergo credit and criminal background checks before being approved.
Learn about your transport options
There are a few options available to travel from A to B while in America. Public transportation options often include buses, trains, ferries or cable cars (think San Francisco), though access to these will vary depending on what your city or town offers.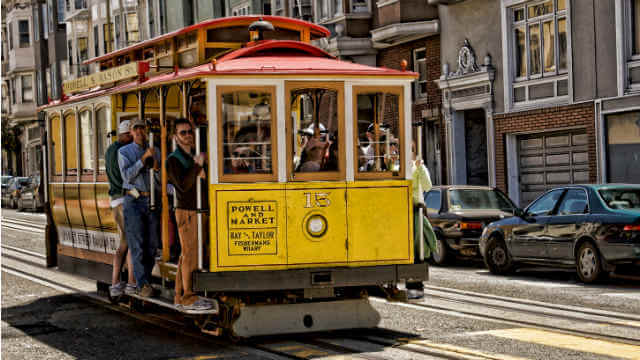 Think you might want to zip around town on your own set of wheels? If you need a loan to finance a car, you will have to prove your credit history and provide a down payment and a Social Security number. Don't forget about the "extra" costs that owning a car will involve: car insurance (which is a requirement in most states) as well as petrol and general maintenance. Just like in Australia, your car insurance premiums may be influenced by a range of factors, including your gender, age, address, claims history and level of coverage. However, unlike Australia, your credit score is also taken into consideration.
Some corporations offer staff discounts for group car insurance plans, so before you take out a policy, it could be a good idea to check with your employer about whether you can be compensated for your commute to work, and if you can benefit from these discounts.
Your options for health care
There is currently no universal health care program in the United States, unlike in Australia. This means you may choose to consider private health insurance in the U.S., either through your employer or by purchasing a separate policy. As with car insurance, it is common for companies in the U.S. to purchase health insurance for their staff. These arrangements, also known as group health insurance plans, are financed either wholly by the employer or through joint employer-employee contributions. The cost of this type of group insurance is generally lower than individual plans, because the risk is spread across a larger number of people.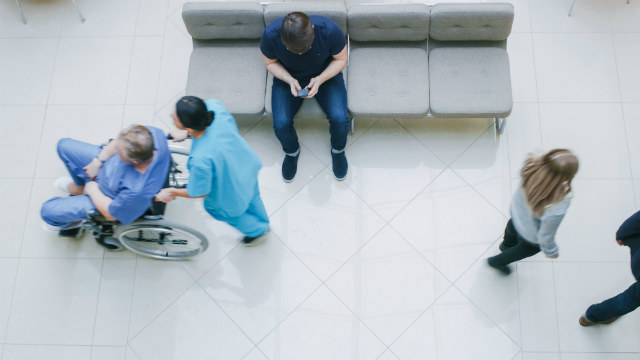 Similar to how it works in Australia, if you take out a health insurance policy, you'll have to pay regular premiums to your provider in exchange for financial compensation for some, or all, of your bills for certain medical treatments or medications. However, there are some health care expenses that are often not included within private health insurance in the U.S., such as weight-loss surgery, some over-the-counter medications, and dental care. Check with your employer or insurer and research your options carefully to understand exactly what's covered.
If you become a U.S. citizen (or live in the country as a permanent resident for five continuous years) you may be eligible for government-funded health insurance such as Medicare or Medicaid, depending on your income, family size and age.
Understand the practice of tipping
Waiters in the U.S. typically aren't compensated as well for waiting tables at restaurants compared to in Australia, so tipping (a sum of money paid to a waiter in addition to the bill) is the norm. The required minimum wage for a server in the U.S. varies by state but can be as low as US$2.13 an hour (about $3 in Australia), which is why so many waiters depend on tips to support their families and pay bills.
It is standard practice in the U.S. to leave a tip of at least 15% to 20% on top of your bill, particularly if you've received excellent service. Americans typically tip 10% or less for poor service.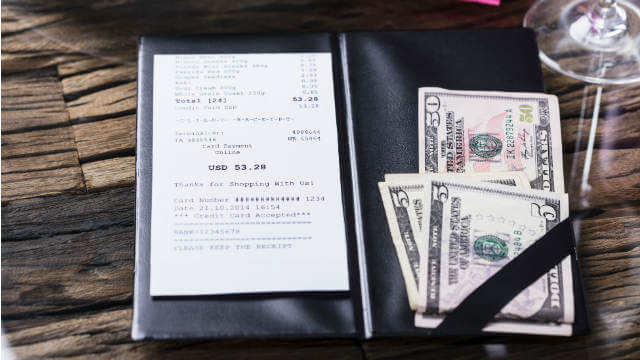 The tipping culture, however, does not just apply to waiters at restaurants. Bartenders, cab drivers, hairdressers, and delivery workers are also among those service providers who are usually tipped. While tipping is usually voluntary, if you avoid it, you may be called on by waitstaff or service providers to explain why.
Look at your saving options for retirement
If you are working in the US, then you may choose to sign up, if eligible, for a 401(k) plan, which is similar in some ways to an Australian superannuation fund. A 401(k) is a retirement savings plan sponsored by an employer.
Unlike super in Australia, you're not required to sign up for a 401(k) plan in the U.S.. However, if you do decide to, you can generally choose your contribution level and investment options (e.g. stocks or bonds). Your employer then automatically deducts money from your salary and puts it into your chosen investments. At the time of writing, the basic employee contribution limit for a 401 (k) is $19,000, which includes elective employee salary contributions and after-tax contributions.
There are a few different types of 401(k) plans available, all with different rules. The two most common types of plans are:
A traditional 401(k) – where contributions are made from your before-tax salary, with a tax placed on the gains you made on the investment when you retire
A Roth 401(k), where contributions are subject to tax before they're put into your plan rather than when they're withdrawn at retirement.
Think you eventually might move back to Australia? You may be able to transfer your 401(k) to your superannuation fund, though it may be subject to Australian taxes, according to the Australian Taxation Office.
Do your homework before you board the plane
The bottom line is, by taking a bit of time to learn about the financial ins and outs of living in the U.S. before you leave Australia, you can better prepare yourself for a smoother move. Then, hopefully, you'll be settled fairly quickly and ready to enjoy all America has to offer.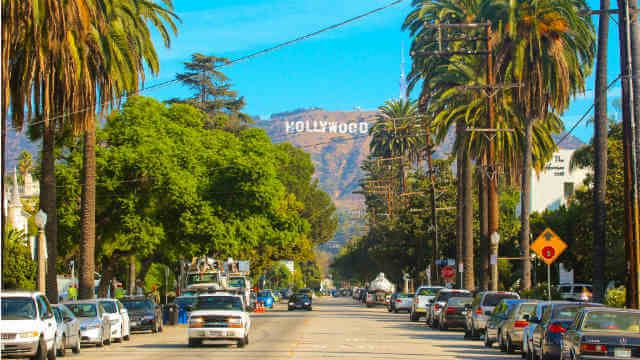 Author Melissa Brock
Melissa Brock is a personal finance expert and the Money editor at Benzinga. She enjoys international travel and writing about personal finance and entrepreneurship.
Cover image source: Thongchai.s (Shutterstock)