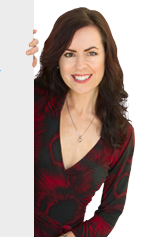 When it comes to setting New Year resolutions, getting fit, losing weight and getting finances in order are up there in terms of popularity. But just as getting fit requires a commitment to regular training and losing weight requires healthy food choices, getting your finances in order can benefit from a committed plan – and potentially a mentor as well.
Nicole Pedersen-McKinnon has lived and breathed finance for many years. Her career credits include founding and editing The Australian Financial Review?s Smart Investor magazine and reporting and editing for the magazine arm of the UK?s Financial Times. She is also a qualified financial planner, the author of two plain-English books on making money and makes regular appearances on television and radio. She is passionate about helping people to be financially happy and has recently launched The Money Mentor Way – an interactive, personalized training program to help people keep their finances on track and build their wealth. Canstar caught up with Nicole to ask some questions about the program.
Many things that we do now – whether shopping, chatting or studying – are online. What are the biggest benefits of an online-based prosperity plan?
"Where do I start! There?s just no comparison to an old-school, one-off book or even course – this is an interactive template to take people from worry to wealthy. New technology means I?ve been able to combine eBooks, video tutorials, ground-breaking calculators and custom forecasting tools to create a complete money makeover system that is 100% online.
The number one thing all that provides is motivation. As you move through the 12 steps in the Prosperity Plan, my unique Prosperity Progress tracking system lets you see how quickly you can reach your multiple goals and dreams (accurate to the day), model your best money move and monitor your individual net worth as your debts shrink and your wealth grows. Knowing just how much you could achieve makes you far more likely to actually achieve it.
As you can probably tell, I am just a little bit excited about what this can do for people."
A quote on your website reads: "wealth, like health, is a lifestyle choice". What does that mean?
"The secret to realising your prosperity potential is similar to the secret to keeping your weight down: avoid the denial/binge cycle. In other words, be too strict on yourself and you?re bound to head for the nearest Westfield and/or biscuit tin.
If there is a theme to The12-Step Prosperity Plan it?s moderation NOT deprivation. This has to be a lifestyle change you can sustain for a lifetime; a lifetime of financial security and freedom.
But that vague goal won?t be enough to get you there. You need strong motivation to resist instant gratification. Once again, similar to getting in shape, knowing exactly what you can achieve and when you can achieve it is key. A crystal clear ?plan for prosperity? – pinpointing the dates you could potentially enjoy the holidays, move to the bigger home, retire early – means you know what you are giving up ultimately by giving in immediately. At the very least it makes spending, as they say so often about eating, mindful not mindless."
Is it ever too late to ever fix your finances?
"It?s never too late. The Money Mentor Way offers a comprehensive blueprint to make all Aussies debt-free and then even wealthy. While it?s true that the earlier you start the easier it is, there is much you can do even as you approach retirement and beyond. Anyone in any situation can rewrite their financial fortunes. This is particularly so when mortgage interest rates are at record lows but the sharemarket stabilising.
My calculators reveal a potential interest saving of $194,386 on the average $300,000 mortgage compared with before the credit crack-up (a market-beating 4.5% rate vs 8%). I explain in the Prosperity Plan how savvy borrowers can then boost that another $88,712 – and cut more than 10 years off their mortgage – without finding an extra cent. Meanwhile, the 15% gain in Aussie shares in 2013 suggests there is again potential to make money on the market.
Our current economic conditions are a once-in-a-generation opportunity to quickly and cheaply bust out of debt then start to power ahead. But people need to know what to do and do it fast – and that?s where I?m trying to help."
Readers can try Step 1 of the 12-Step Prosperity Plan for free, here.