I love life. I love it so much I typically spend between $90 and $100 per week on fun things like breakfast, coffee and chocolate. This July was particularly 'fun' with all the tempting food and wine festivals Brisbane dished up, which saw my 'fun' expenses explode in an unsustainable way.
But it wasn't until I impulsively dropped over $10,000 on a writing retreat in France for later in the year that I realised I had developed a problem.
"Uh oh. I need travel money, stat," I said to myself one morning while enjoying a long black and eggs benedict at my favourite café while thinking about all the pastries and croissants I would soon be devouring. I had to figure out a way to maximise my savings while minimising my boredom and I had to start now.
With a belly full of creamy hollandaise, I decided to flip the script on August.
My fun spend revealed
I pulled up my bank accounts to itemise and tally my July expenses, and the figure made my eyes leak.
I had spent $980 on all the fun things in July, including nice-to-have items like bottles of wine, deluxe strawberry and lime jam and truffle oil I'm yet to use. (This doesn't include the $10,000 outlaid for the upcoming retreat…).
I then had a look at my June 'fun' bill as I didn't attend any food events and thought it might be a more realistic snapshot of my regular spending habits. Alarmingly, my chocolate/coffee/breakfast/wine bill was still a wallet-draining $465. That's half of July's total and in my view, still too much.
I'm a freelance writer, which means the workload and therefore income can vary month to month across my list of clients. As the nature of the work does not involve a consistent income, I knew my spending habits had to change.
I decided I would challenge myself to Frugal August. There'd be no more buying breakfasts, multiple daily coffees or end-of-day wines. I needed to save my money for escargot and fromage in Paris instead.
My life BFA (Before Frugal August)
Even though I freelance, I follow a consistent weekly routine. On Wednesdays and Fridays, I work from the library in town with my copywriting friend (free hotdesking!). I'm already Frugal McDuck in that I'm not paying for co-working space (yet).
However, this is where I incur most of my regular weekly expenses, because it means I need a whole day's worth of food and drinks to keep me satiated.
Hotdesking without a fridge or microwave
The library obviously doesn't have a fridge and kitchenette to store and heat food, so I was previously in the habit of buying all my meals. In addition to my post-gym breakfast and coffee, there's usually a bagel or paella from the markets on Wednesday for lunch, hot chocolate and a party bag of treats, and a peppermint tea around 3pm to get me through the afternoon slump.
Fridays differ slightly for lunch because my copy-buddy and I were eating at the café we work from, which increases costs. And then we end the day with a glass or two of wine. And, as happy hour seems to be a thing of the past for all the uber hip bars these days, it's a minimum $10 per glass.
I'm a regular at the markets on Saturdays with my girlfriends and so naturally, there's a bagel breakfast and coffee tab running each week. Because #markethangs are our tradition.
With all that in mind, let's break down the costs from June:
Breakfasts: $160
Coffees (for creative ambience): $80
Chocolate supplies: $50
Lunches: $75
Wine/social events: $100
Total: $465
Note: I'm using June as my reference month because it didn't involve any extra special food and wine events and is therefore more indicative of my regular spending habits.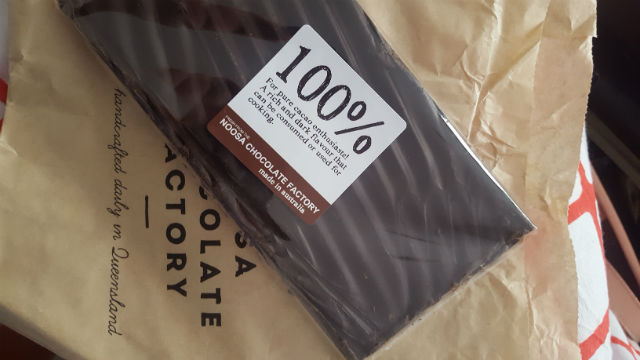 My rules for Frugal August
Only spend $20 per week on treats, outside of the essentials (like groceries and bills), and track my purchases. To do this, I'd draw out $20 cash to use and keep my hands off my convenient plastic friend.
Only attend free events and avoid buying things. I'm talking active events, free tastings, designer markets or art shows – outings where money doesn't need to leave my wallet for me to have a good time.
Buy a maximum two coffees per week and only on the days I work in town. The rest I'd brew at home (sad face). I'd bring a KeepCup with me, which saved around 50c per cup, and helped reduce my impact on the environment.
Ditch freelance Fridays in town, and work from home instead to cut back on spending temptations.
Moderate business catch ups. I am a business owner, so business-related catch ups were permitted within reason because networking earns me money (proven ROI). Instead of saying yes to every invitation and buying tickets to every event, I would mindfully choose the opportunities providing the best value for my time and money, and limit myself to buying one coffee/wine/tea during meetings (if at all).
The savings
My monthly fun expenses shrunk from more than $465 in June/July to $150.98 in August. This works out to be an average weekly spend of $33.55 (I know, this is above my goal of $20 per week, but for my first ever frugal month, I still consider this a win).
Here are the key changes I made for my money-saving August routine:
In lieu of having a kitchen in town to refrigerate or reheat food, my strategy was to snack all day. Because I don't make friends with salad in winter.
– 2 boiled eggs for breakfast
– 1 purchased coffee (..admittedly, twice I slipped up and had two)
– cheese, carrot sticks, tomato and crackers for lunch
– nuts and strawberries, but ditched the chocolate (mostly).
On one occasion, I treated myself to a $3 plain bagel instead of the 'works', meaning I still saved $7. Cha-ching.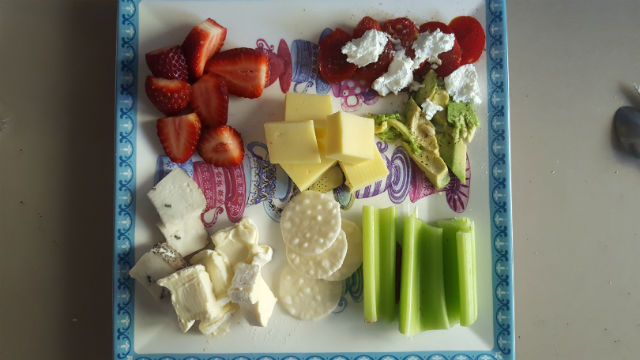 I stopped buying breakfast at the markets on Saturdays, which saved me $10 each week. Instead, I made myself fried eggs on toast at home, which barely affected my grocery bill.
Although willing to venture out for a freebie, I ended up staying in more than I previously had, choosing instead to spend my Sundays by the green at South Bank with free live music for my entertainment. This freed me up to spend more time on my creative writing – an unexpected bonus.
The days I was based at home, I only ever drank homemade coffee. For those of you who gasped at the horror of this, don't worry, I have an espresso machine, so the quality wasn't compromised. This is the habit I most needed to break, because I had become addicted to café ambience which squeezes my creative heart and gets the juices flowing.
My 'fun' spend for August looked like this:
Breakfasts: $3.59 (literally an extra carton of eggs)
Coffees (for creative ambience): $51.70
Chocolate supplies for emergencies: $28.40
Lunches: $25.89
Wine/social events/work meetings: $41.40
Total: $150.98
My challenges
This isn't to say it all went swimmingly, of course. I am human and humans have weaknesses. For example, towards the end, my life unravelled a little because I suffered insomnia for 24 days straight. My willpower eventually lost the battle and the insomnia beat my resolve.
I spent my entire week's budget (and more) one day I was based in town. I wanted all the things. Nothing else mattered and unfortunately, I splurged on paella, chocolates, donuts and multiple coffees to 'get me through'.
However, knowing I'd spent my whole allowance in one day made it easier to say no to some other temptations on the remaining days. So, I suppose, the system worked, because previously I would have kept spending at will.
I also couldn't stick strictly with the $20 allowance, finding it a bit too limiting on spontaneity. This was mostly due to two unplanned, unforeseen date nights, because dating is expensive, folks.
Life after Frugal August (AFA)
My eyes boggled when my calculator screen lit up with my frugal $314-$830 savings (or $830 if you compare it to July…
I went from pulling out the card mindlessly to pulling cash out mindfully. I think this is a sensible mindset to live by, and feel that Frugal August has reset my brain in that regard.
More mindful spending
I'm rapt by the total savings made, so I've decided that one month every quarter will be Frugal Month. But I'll increase my weekly allowance to $30 as it's more sustainable for my creative lifestyle.
There are big benefits in spending mindfully and setting a goal once every quarter, mostly that it gives me something to commit to, making it easier to say 'no' to stuff I don't need. There's also the compelling savings figure at the end which increases motivation for the following quarter.
Now I just need an epic annual events calendar so I can choose the right months to lay low… Brisfest September Birthday Month was not it.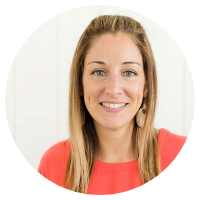 Kelly Stone is an experienced content writer with a Bachelor of Journalism, a Graduate Certificate in Communication at Griffith University and a Postgraduate Certificate in Business (HR) at the University of Southern Queensland. She's long been the go-to writer for accountants and financial planners who need help making complex stuff, like finance, more enjoyable and accessible for their readers using simple, punchy words with zero jargon. Kelly is now a corporate writing and recruitment marketing specialist at Craft My Content.