For many young Australians, paying bills is a key sign they've entered into the responsible stage of adulthood – sometimes met begrudgingly or with apprehension.
Whether it's starting university, a new job or moving out of home for the first time, juggling new responsibilities and managing finances can be especially stressful for young people.
BPAY's most recent Usages and Attitudes survey found millennials can view recurring payments significantly differently to other generations. Four in five of these young Australians said they didn't want to spend their time worrying about bills and needed their payment commitments to fit around their hectic lives. With the advent of the Internet, this generation has grown up playing by a different set of rules – governed by 24/7 connectivity, with the majority of their social, mental, and financial lives often playing out in the online sphere. It can be hugely different from the way previous generations were taught to manage finances and pay bills.
Our research indicated that Australians between the ages of 22 and 25 tend to self-educate to find the best way to pay bills. We've shared a few tips and tricks for millennials on how to pay bills the right way.
1. Know what bills are coming and set your budget
According to our research, one in two millennials surveyed admitted they were spending most of what they earn and weren't saving much, therefore leaving them more likely to be under financial stress compared to the average consumer. One way to alleviate that stress is to spend the time getting organised to set yourself up for success.
While you can't always prevent the unexpected, you can prepare for the expected – such as recurring bills like phone, internet and rent. Knowing what bills are due on a fortnightly, monthly or quarterly basis is an important first step towards financial preparedness.
Our research found many young people admitted to dipping into their savings accounts to subsidise bills and general household expenses or other discretionary spending like travel, clothing and entertainment, because they hadn't budgeted adequately.
Perhaps you use credit to pay your bills or debts and are not able to pay it off in full. This seemingly harmless activity can potentially impact your credit score, which you will likely need down the track when applying for loans. Try putting away some money each month, particularly for larger bills like car registration or insurance, which you may only pay once a year. You might even earn interest on these savings by refraining from withdrawing
5 Things You May Not Know About Millennials and Their Finances
Our recent Usages and Attitudes survey found the following:
64% of those surveyed are experiencing budgetary pressures and stress

68% like to keep a record of the bill payments they make

27% often get caught out by unexpected bills and recurring payments

39% tend to spend all of what they earn and don't manage to save much

56% have used money from their savings account to fund their lifestyle recently
2. Set a reminder to pay on time and be cautious of 'pay later' schemes
Once you have the dates of recurring bills locked into your calendar, your alarms, or whatever other tools you use as a reminder, you can ensure there are enough funds in your account come due date time.
Some businesses give you extra wiggle room to pay bills – whether this is through using smaller payment instalments or no-fee late payment periods. As enticing as these may be, you will still eventually have to pay the outstanding bill. It's always useful to read the T&Cs regarding late payments for your bills, so you fully understand any implications associated with these options.
Paying your bills on time may protect you from these additional hindrances. While this may not always be possible, paying bills as soon as they're due can help you sort out the necessities sooner and get on with life. Some payment options give you the option to schedule your payments for as soon as you receive a bill, so there is no excuse for forgetting
3. Make sure you have the right payment options
Our research found compared to the average consumer, the Millennial bill payer tends to prioritise simple payment options they can make on the go and then forget about, with minimum follow-up or manual recording required. To help with the decision process, we have outlined some of the various payment options for your bills.
For regular bills, you can often set up a direct debit so the payments are taken directly from your bank account. Just make sure you keep enough funds in your account to cover any payments.
BPAY is accessible through your online, mobile or phone bank. BPAY View® delivers bills directly to your online banking account and gives you the option to set up automatic payment for future bills. Read more about BPAY here.
You may also be able to pay bills directly via the company website or by phone. They'll most likely include a link or phone number on the bill itself. It's worth checking if there are additional card payment fees that may apply.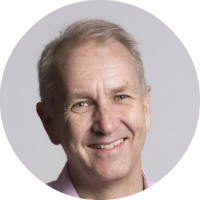 Keith Brown is responsible for the general management and operations of all BPAY Group services. He also manages the future development and innovation of BPAY's products and services.
In this role Keith liaises with numerous local and international stakeholders in the payments industry, including financial institutions and has been involved in the development of all of BPAY's initiatives over the last 15 years.
Disclaimer: Published by BPAY Pty Limited (ABN 69 079 137 518) (Phone [(02) 9646 9222]; email: [marketing@bpay.com.au]). The BPAY Scheme is managed by BPAY Pty Limited. BPAY is issued by over 150 BPAY Scheme participants. When you use BPAY payment products, the BPAY Scheme is paid fees relating to processing costs and BPAY Scheme membership. Contact your financial institution to see if it offers BPAY payment products and to get the Product Disclosure Statement. Any financial product advice provided by BPAY Pty Limited in relation to BPAY payment products is general advice only and has been prepared without taking into account your objectives, financial situation or needs. Before acting on such advice, you should review the Product Disclosure Statement and consider whether BPAY payment products are appropriate for your personal circumstances.