If you have left your Christmas shopping to the last minute don't panic. Here are 10 tips to help you get sorted without too much stress.
With Christmas coming up ridiculously fast and the shops very busy, you might be feeling overwhelmed thinking about how you'll manage to get all of your shopping done. Here are some tips on how to get ahead, stay within budget and make everyone smile this Christmas.
1. Markets make sense
There are stallholders at trash and treasure markets who carry both new and used products. It's amazing what kind of newly packaged toys and games you can find for half the price. Books, DVDs, records and CDs are among the big sellers at Trash and Treasure markets. For those wanting to grab a fashion deal, markets can be home to designer label shoes and handbags, accessories, jewellery and clothes that still have the tags on them. If getting up early on a weekend isn't your thing, there are plenty of night markets around. The best part about markets is you may be able to negotiate. You can have a chat to vendors about price and sometimes get a fantastic deal.
2. Avoid the stores
Everyone knows the shops begin to go crazy from early November until January, so avoiding them is the way to go for some. Use your lunch break to shop online and have all your parcels delivered straight to your door. Not only do you not have to leave the house, but you may be able to find items online that are harder to find at the shops. And even better many stores do same day delivery. Just make sure you check cut-off dates for deliveries. Many retailers can only guarantee your items will arrive before Christmas if you order by a certain date.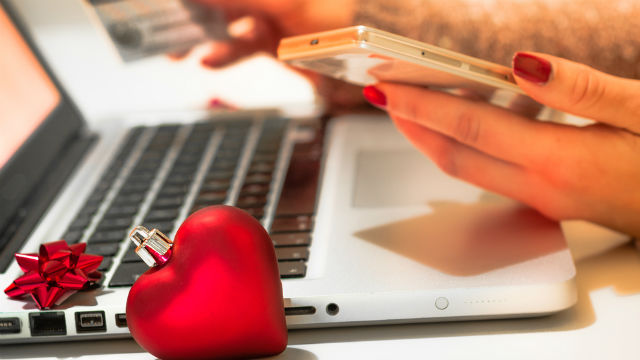 3. Consider click and collect
This is a great way of shopping without pushing and shoving through stores. Basically you order online and pick up your item in store when it has arrived. It can also be handy if your shopping is unlikely to be delivered in time for Christmas.
4. Use technology
We are living in a digital world. App-based gift certificates or experiences are becoming very popular and have got to be one of the easiest presents you can give.
5. Make a list and check it twice
Many of us will find ourselves going to the shops and forgetting something. Being prepared is vital to ensure a quick and smooth experience. Even having ideas written next to each person will ensure you tick everyone off and don't have to go back to the shops again. Make sure you add wrapping paper, sticky tape and gift tags – this is something easy to forget.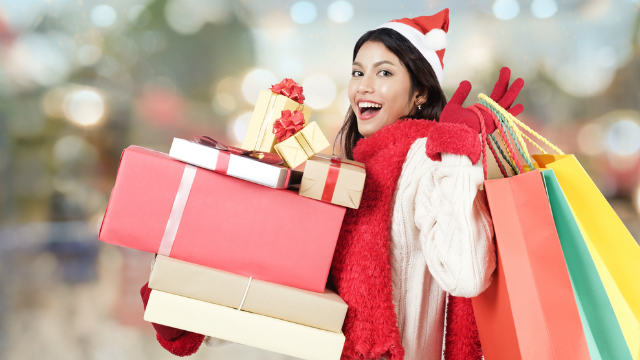 6. Shop on Christmas Eve
You probably think it's odd I'm saying this, but Christmas Eve can actually be a great time to pick up gifts as the shops tend to be quiet after about 1pm. Many people are at family gatherings or preparing for the big day at home so you will be able to duck around the shops quicker than you'd think. If you don't want to leave it quite that late, take advantage of extended shopping hours in the lead up to Christmas and go to the shops late at night.
7. Have a back-up plan
Consider buying two or three extra unisex gifts. During the holiday season there is bound to be one person who unexpectedly drops in or brings an extra person.
8. Make the most of bulk buying
Stores such as Costco can be a good option. Not only can you purchase anything from fashion to electronics, they also stock food and beverage items. Save time by bulk buying items for the Christmas season and your general household use at the same time. You can also do your food and gift shopping all at the one store.
9. Keep a look out for codes
Keep an eye on your inbox for any special discount codes from any of your favourite retailers and often influencers share codes as well. You may be able to save hundreds of dollars.
10. Support your local businesses
A great place to pick up a great gift and even a bargain can be your local boutique stores. A plus is that you may be able to avoid the crowds at the big shopping centres.
---
About Monique Annetts
Monique Annetts is founder of AMA Event Management and a number of trash and treasure and community markets across Australia.
Main image source: Masson (Shutterstock)