Contributed by Gavin Dennis, CFO at eBay Australia & New Zealand
Many Australians have a range of unused items sitting in drawers or packed into cupboards, and for some, their forgotten belongings could actually be worth a small fortune online. In fact, according to research, the Australian second-hand economy is worth an estimated $34 billion, with the average household sitting on 25 unwanted items worth a
staggering $4,200
.
These days, selling your items online can be easy, but how can you make sure you're getting the best return possible? Here's a list of our top tips to help you increase your chances of acing the sale and getting a good price from those unused items.
What to sell
You may be looking at your 'collection' of unused belongings thinking "where do I even start?". While household items will often sell online at a lower price than what you purchased them for, the following items are more likely to yield higher prices than others and could be a good place to start:
High-value items: The rule that typically applies is the higher the original value of an item, the higher the resale price will likely be. Look for items like appliances, furnishings and electronics to sell online first.
Rare and collectable items: Works of art, memorabilia and collectable items like sneakers or comics are often worth listing, as avid fans may fight it out with bids to get their hands on them.
Timeless vintage: When we say vintage we don't mean your ripped couch from the 80s, but mid-century furnishings or crockery in good condition – the more reputable the brand, the higher the price you're likely to fetch.
Designer fashion: Authentic designer pieces can fetch great prices online. Make sure you take photos of the tags, serial numbers and where possible, proof of purchase to show they are genuine.
The sharing economy has truly given rise to the side hustle and a host of sites, platforms and apps to sell your unused items. For secondhand items, some sites to check out include:
When to list for maximum views
To increase the number of eyeballs viewing your items, a popular time to list them is in the evening between 7-9pm – this is when almost a third of online shoppers are settled at home and have down time to browse the internet for their next purchase. Striking at the right time can be a simple, yet effective way to maximise views.
How to price your items
When it comes to pricing your items, make sure you do your research. Take into account the original value, the item's current condition and check the price of similar products on the platform you choose – you may well find out people are willing to pay hundreds more for your two-year-old smartphone than you'd expected!
What to include in your listing
A picture is worth a thousand words and could be worth even more – a potential sale. We recommend including at least three but up to 12 great images when selling your items. When it comes to taking photos, natural light works best and a white background helps keep the shot looking clean. Be sure to capture all the unique details – and any defects – of pre-loved items by ensuring you photograph every angle. This will give the buyer the best indication of the condition of the item, meaning you could potentially reach the right buyer faster.
It's all in the details and the description of an item is your sales pitch – it's your chance to highlight why you items is better than other options online. Try to describe your item as if there were no images attached and include a detailed and honest explanation of the product. It's also really important to keep the title of the product snappy, yet informative.
Smart shipping methods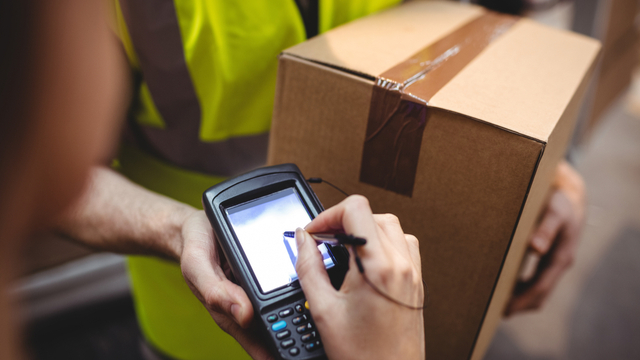 Do your homework on the services offered by your chosen platform to see if you could save on shipping. Most offer easy access to a range of shipping options that suit you including courier pick up, local pick up or various drop off locations like newsagents, Australia Post parcel lockers or Australia Post stores.
Our top tip: Offer free postage to attract more buyers and boost your position in the search results.
When selling on classified sites – where you're more likely to meet a buyer in person – always make sure you meet in a public place like a cafe or shopping centre. And you can always bring a friend with you.
Gavin Dennis is the Chief Financial Officer and leads the consumer to consumer business at eBay Australia & New Zealand. Gavin joined eBay in 2014 and his role combines the two contrasting areas of finance and analytics with buying and selling on eBay. Prior to joining eBay, he spent many years in investment, private equity and commercial finance in both the UK and Sydney. When he's not at work, Gavin loves to keep active by playing soccer or golf and enjoys cooking for his family at home or trying out the latest restaurants. True to his role, he also loves buying and selling unique items on eBay.