If you're like me, you love to snack. Knowing you have something tasty to curb your hunger pains can be a real highlight.
Many people who I have had the privilege to work with are looking for easy, healthy and low-cost snacks to take with them and eat on the go.
If we are unprepared, we can be tempted to reach for those lower-quality fast-access options that end up costing us more money and may give us a little fast boost of short-term energy, but end up seeing us come crashing back down again soon after. These can be the things you usually find in a traditional vending machine, like chocolate, chips, lollies and soft drinks. These options tend to have not-so-positive outcomes for our health and wellbeing in the long run and can just leave us feeling, well, bleurgh. So what makes a nutrient-rich and more energy-sustaining snack?
The basics for choosing snacks
My philosophy for choosing what to eat for a meal or a snack is to make sure it has at least one ingredient from each major macronutrient (protein, carbohydrate and fat) from favourable-quality food options. And it can be really simple. For example:
Protein options: egg (boiled works really well for snacks), tinned sustainably caught tuna or wild-caught salmon, beef jerky or a small serve of cooked meat.
Carbohydrate options: any fruit (e.g. apple, pear, mandarin), any veggies (carrot, cucumber, capsicum), rice cakes/corn thins or a small serve of cooked and cooled starches like sweet potato or rice.
Fat options: nuts, seeds, olives, coconut products (apart from coconut water as it's mainly carbohydrate), healthy oils like olive and coconut, avocado, homemade mayonnaise, homemade pesto or homemade cashew cheese.

How can you create your own healthy, cheap snack?
The easiest way to create healthy snacks for work is to choose one favourable ingredient from each of the three macronutrient groups (see protein, carbohydrates and fat options above) and 'build your own' mini meal!
It is good to combine all three macros every time we eat because they each do different things for your body/mind, because:
protein helps repair muscles and helps communicate messages for chemical and enzymatic reactions to happen all day every day
favourable carbohydrates give you heaps of vitamins and minerals to help you break down your protein foods and keep your body healthy
fats act as your fuel aka your petrol to help keep you energised and satisfied after eating until your next meal or snack.
Prep is key
The best way to avoid reaching for those convenient processed snacks is to prepare your own. Even if you're not someone keen to spend much time in the kitchen, the cool thing about the above list is that you can just buy some of these options ready to roll. At the most basic level, this could be tuna or salmon with a piece of fruit and handful of nuts – no prep required! Or you can step it up a little with sliced apple with a nut butter and a boiled egg on the side, coconut yoghurt with protein powder and berries or rice crackers with pesto and tuna.
It does only take a short time on the weekend to make up some yummy, balanced snacks though, which gives you easy grab-and-go options for when you're at work. There are plenty of options for tasty, healthy treats that still satisfy that sweet craving but without anything processed and at a fraction of the cost of what you would pay at a café. Not only could this save you money, but taking your own healthy snacks to work could help you lose or manage your weight.
Here are some of our favourite healthy snacks for work:
Banana coconut bread:
Approximately $0.99 per serve.
Download the full recipe: The Chief Life – Banana Bread Recipe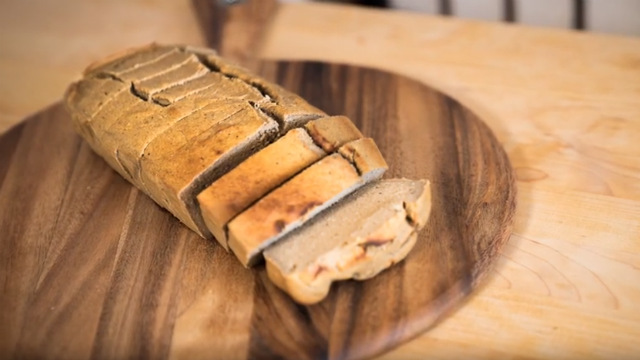 Ingredients: (makes 10 serves)
60g vanilla vegan protein powder
Dash vanilla bean essence
Salted caramel bliss balls
Approximately $1.41 per serve.
Download the full recipe: The Chief Life – Bliss Balls Recipe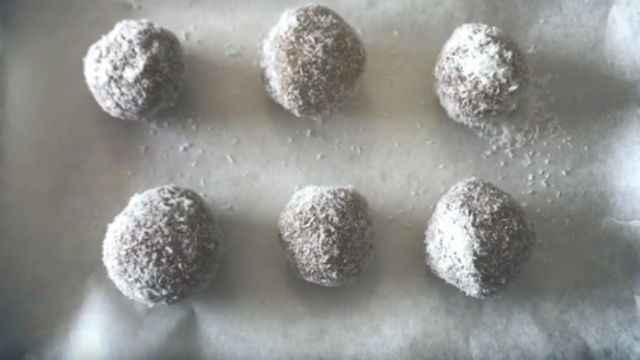 Ingredients: (makes 24 serves)
4 tbsp pepitas (pumpkin seeds)
240g vanilla protein powder (Vivo)
2 generous pinches of sea salt
Desiccated coconut for rolling in after

Zucchini slice
Approximately $1.34 per serve.
Download the full recipe: The Chief Life – Zucchini Slice Recipe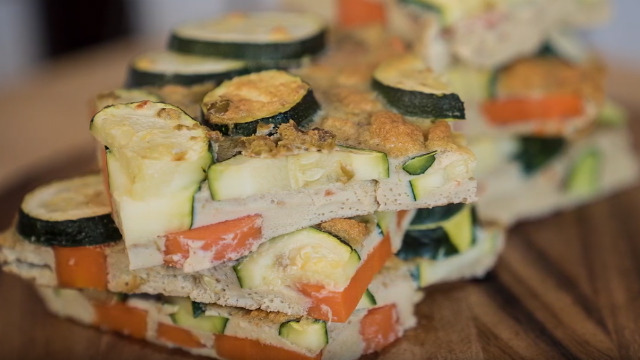 Ingredients: (makes 6 serves)
4 tbsp coconut milk from tin (not carton)
10 olives (or swap for 2 more tbsp coconut milk)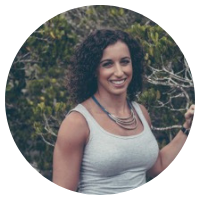 Stacey is the author of Living The Chief Life and CEO/co-founder of The Chief Life Wellness Company. She holds a BSc. (Nutr.) Hons, is a dietitian, a CrossFit L3 trainer and a yoga and meditation instructor. Connect with Stacey on instagram: @thechieflife.