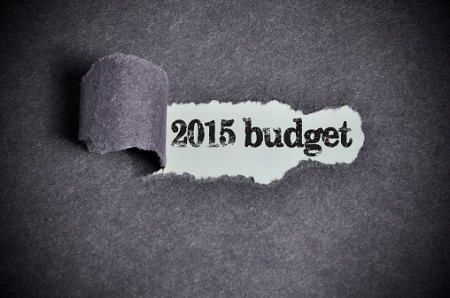 [bs_Lead]"As we all know over the past twelve months, Australia has had to deal with its fair share of challenges." It's perhaps an understatement, but it's how the Federal Treasurer eased into their 2015 Federal Budget speech. The overall theme of this year's Budget was one of caution: some benefits for small business, new infrastructure spending for North Australia, minor fiddling with Medicare benefits and a strong message to parents that if they want taxpayer-funded childcare, they need to work for it.[/bs_lead]
Here's a quick rundown of the main policy announcements.
Small business
The government is keen to boost small business investment and growth and has introduced several new measures to facilitate this.
Companies with a turnover of less than $2,000,000 will receive a tax cut, from 30% down to 28.5%.
For small businesses not incorporated as a company will receive a 5% tax discount of up to $1,000 a year.
Small business can claim an immediate tax deduction for each and every item they purchase up to $20,000. The incentive is available for two years.
Overseas visitors
Australia may not be quite such a popular destination for backpackers. Overseas visitors here for a working holiday will pay more tax, with the government announcing that anyone on a working holiday in Australia will have to pay tax from their first dollar earned, rather than enjoying a tax"'free threshold of nearly $20,000. This will save the Budget $540 million.
Netflix Tax
"It is unfair that overseas based businesses selling services into Australia may not charge GST when local businesses have to charge GST," declared Mr Hockey in his Budget speech. Popularly termed the "Netflix tax", the government will mandate that foreign businesses supplying digital products and services (think Netflix, ebooks and some music streaming services) will now be subject to the GST. While various productivity papers have found that the cost of administering GST to small physical purchases would outweigh the revenue raised, it should be simpler and cheaper to administer GST to digital services as point of sale.
Rorters beware
Whether you are a large multinational company or someone who has claimed more social security that you were entitled to – the government is on your trail! The government has released details of a new Multinational Anti"'Avoidance Law, to stop multinationals using complex schemes to escape paying tax, with punitive penalties.
Retirees
Retirees need to be even more strategic than ever in terms of their retirement income. The government has announced future tightened eligibility to the age pension and that, combined with a two percent official cash rate is a huge blow to retirees. In good news though, the Age Pension will continue to increase, twice a year, this year, and every year — at the highest available indexation rate
There is also the mooted deposits tax, which was not ruled out in the Budget. The government is keen on an idea to tax bank deposits (a deposits insurance levy) by 0.05% on amounts up to $250,000; the banking industry has said that the cost will be passed back to savers, who are probably still reeling from the cut in official cash rates to an historic low of 2%.
Working and stay at home parents
As announced prior to the budget release, the government intends to overhaul the current childcare rebate system as at 1/7/17 and introduce a single means-tested Child Care Subsidy. Parents wishing to access the subsidy will have to meet a work test, and for families earning below $185,000 per annum, there will be no cap on the dollar value of hours that can be subsidized (although the per hour cost will be benchmarked), up to 100 hours of childcare per fortnight. For families earning over $185,000, the subsidy cap will be $10,000 per child. The subsidy will be a maximum of 85% of childcare fee for a family earning under $65,000 to a minimum of 50% for families earning more than $170,000.
Families with incomes less than $65,000, may still be able to access up to 24 hours of care without meeting the work activity test.
This revamped program is subject to the Senate passing the tightening of Family Tax Benefit Part B, announced last year, whereby FTB B ceases when a family's youngest child turns six.
No double-dipping
It's hardly the gold-plated paid parental leave scheme of last year's announcement; the Treasurer has announced that parents who receive paid parental leave from their employer will no longer be also eligible for the government-provided paid parental leave scheme. Parents will still be able to access any difference between their employer's benefits and the government benefit.
Agribusiness
Farmers will receive an extension to the current Drought Concessional Loan Scheme, as well as additional tax write offs. Cattle farmers in the north of the country will also benefit in $101.3 million in funding over four years to improve road infrastructure for cattle supply chains.
Other announcements related to national security spending, Medicare rebates (with some new items added and some removed), new infrastructure for Northern Australia and medical research. You can read the full Budget speech here.