Get your wallet ready – millions of Australians who put in a tax return this year are likely to receive a welcome bump to their refund, or a reduction in what they owe, when they lodge their return.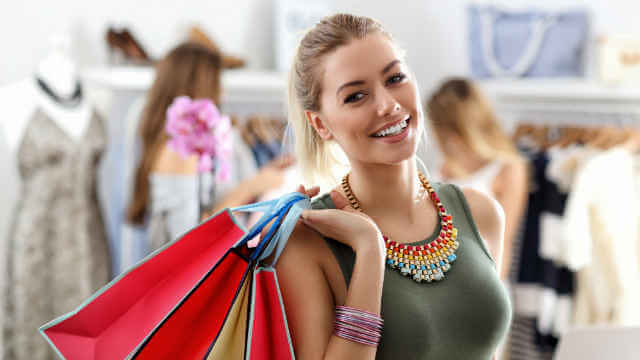 The Federal Government's Treasury Laws Amendment (Tax Relief So Working Australians Keep More Of Their Money) Bill 2019 – yes, that's it's real name – has been passed. The effects will be felt by many in this year's return (even if you've already submitted one), as the Bill could net you up to an extra $1080. It will also increase the size of tax cuts that were already set to apply this year. There will also be increases to the offset for the following three financial years, ending in 2022.
How much extra cash could taxpayers receive in their refund this year?
The Bill states that the offset size is different, depending on the amount of income tax that applies to a wage.
This is what a taxpayer can expect to receive this year, based on their income:
less than $37,000 — $255;
$37,001 to $48,000 — $255 plus 7.5% of the amount of income that exceeds $37,000 (so between $255 and $1,080 in total);
$48,001 to $90,000 — $1,080;
$90,000 to $126,000 — $1,080, minus 3% of the amount of income that exceeds $90,000;
Over $126,000 – nothing
Bear in mind that the Australian Taxation Office (ATO) has advised the exact amount you get back will depend not just on your income, but also on other factors, such as how much income tax you've already paid throughout the last year.
How can I get the boosted tax return?
Firstly, taxpayers need to put in a tax return. The ATO says the offset will then automatically be applied to your refund amount, if you qualify for it.
Social media is alive with a range of quirky and tongue-in-cheek opinions and ideas of what people will spend their boost on, such as the following spotted on a Whirlpool forum: "I'll get 40 servings of smashed avo and then the $80 remaining on Pokemon Sword and Shield coming out in November".
But there are more serious ideas, too, such as paying off credit card debt, putting it away for a rainy day or even donating it to a worthy cause. What will you do?
Five ways you could use it:
1. Spend it
This is what many experts say the government wants taxpayers to do, in order to help kick-start the economy. Last week, the Reserve Bank of Australia (RBA) cut the official cash rate to an historic low of 1%, hoping that banks would pass on the savings to home owners and investors so they, too, could start spending more and inject life into Australia's softening economy. RBA governor Philip Lowe, when announcing the cuts, implored the government to do its bit to help out. It's hoped that this boost could see households go on a retail spending spree, which could help stoke the engine of inflation, improve business confidence, and be an all-'round tonic for the economy.
What could you buy for $1080? Even though the official word from Canberra is that the government doesn't want to tell us how to spend the extra cash, other commentators and experts have implied that the best thing to do for the economy would be to share the love around. Some may decide to inject the cash straight into the local economy by popping down to a restaurant for a meal, or hiring the neighbourhood handyman to finish those annoying, lingering home maintenance jobs.
2. Save it
There are several options available if you want to save it, including popping it into a savings account or term deposit. Although the returns on many of these products have decreased after two cuts to the official cash rate, there is still potential value to be found if you know what to look for.
For example, Canstar's database shows that at the time of writing, there are savings accounts available in most states with interest rates of up to 3% (total interest, including bonus interest) for a deposit of $10,000. Note that some savings accounts may require you to meet certain conditions in order to access the full bonus interest amount. When it comes to term deposits, Canstar's database shows that rates are currently around 2.15% for a one-year fixed term (with a minimum deposit of $10,000).
3. Pay off debts
With home loan interest rates lower than they've ever been for many borrowers, turning the boost into a debt reducer could be worth weighing up, depending on your situation. If your bank's already passed on one or both of the RBA's rate cuts, paying some extra principal off your home loan now, while interest rates are relatively low, could mean that you could get more bang for your home loan-busting buck. Just watch out for special conditions or fees in your loan contract around extra repayments.
Putting the extra cash on your credit card to help pay down any debt you may have could also help lighten the load, and could help you improve your credit score.
And if you have a Higher Education Contribution Scheme (HECS) debt, then as the ATO suggests, there is always the option of making a voluntary contribution, or putting the cash aside to offset what you are required to pay. The Federal Government reduced the payment threshold by 11% this year, meaning if you earn $45,881 or more, you'll now be required to start making HECS repayments. Full details of repayment rates are available from the ATO.
4. Invest it
The extra cash could be the start – or a continuation – of an investment portfolio.
The Australian Security Exchange's All Ordinaries Index is currently performing strongly, hovering near the all-time records it set during the 2007 resources boom. The Australian Securities and Investments Commission (ASIC) advises on its MoneySmart website that shares can be "a sound long-term investment" but also warns that they're "very risky to use in the hope of making a quick buck."
Another option that may pay dividends in the long run for some could be to add the cash to your superannuation fund in the form of a personal super contribution. Canstar's database of superannuation funds shows that some funds have been delivering strong returns to their members over recent years, although bear in mind that past performance is not necessarily indicative of future performance and that other factors like fees, insurance offerings and education and advice on offer can also be important considerations.
According to the ATO, it may be possible to claim a tax deduction on your voluntary contribution although as the ATO also states, tax may apply to these contributions in some cases.
5. Donate it to charity
A final option that may appeal to you could be to give the cash to a worthy cause. According to the Australian Charities and Not-for-profits Commission (ACNC), there are around 56,000 registered charities around the country. However, be sure to choose a legitimate charity, as the Australian Competition and Consumer Commission's Scamwatch has reported an increase in fake charities. Scamwatch suggests checking that the charity is listed on the ACNC website before you donate.
And, if you do this good deed, you may also be able to claim it as a deduction on next year's tax return, according to the ATO. The ATO says there are certain rules and limitations around this, however. For instance, the donation must be in an acceptable format, and you generally won't be able to claim a deduction if you buy things like raffle tickets, chocolates, or pens, even if the proceeds go to charity.