Whether it's spending less and saving more, decluttering the way you manage your family?s finances or wasting less time worrying about how you are going to pay off your debts and actually do something about them, chances are you may have made a financial New Year resolution this year.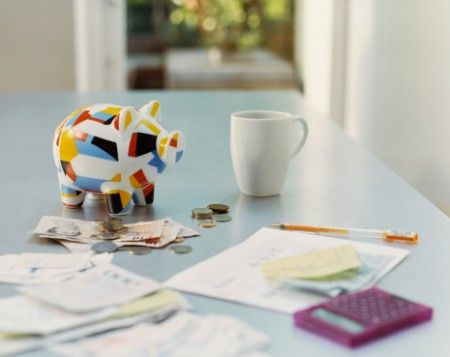 A recent survey by Fidelity Investments found that 42% of people find it easier to pay off debt and save for retirement than to lose weight or give up smoking. The survey also found that people who made financial resolutions at the beginning of 2014 were more likely to say they were now in a better financial position.
Lauren Brouhard, senior vice president of Retirement at Fidelity says that "simple commitments such as saving more and paying off debt can have a tremendous impact on the financial and emotional well-being of a household."
So, there are real advantages to making your New Year money resolutions stick, and here are three simple steps to make them easier to achieve:
1. Have a plan
Without one you have no structure or incentive to stay on track. So have a plan about what you are going to change and think about the what, when and how of what you want to achieve.
Breaking down your goals into steps can also help to simplify and make them more achievable.
Another study by the University of Scranton found that people who explicitly make resolutions are 10 times more likely to attain their goals than those who don?t – so don?t underestimate the power of a plan.
Also don?t forget to think about how you are going overcome and obstacles that you confronted with along the way.
2. Be clear and specific
Those who set well-defined goals are much more likely to succeed. So instead of just making a plan to save more, be more specific and make a plan to research high interest savings accounts, to pick one by February 1st and aim to save $3,000 by the end of the year by putting away $250 a month.
3. Remember less is more
To make your goals achievable set one or two goals rather than several at a time. With too many goals not only will you be more likely to lose track of them but you don?t want to set your family up for failure. You want to make this a positive experience and show your kids how making even small changes can create positive results.
You might decide to split the year into quarters so each three months you have one goal to achieve and can focus on it. The more you monitor your progress the better you will be at sticking to your goals!
Remember, financial resolutions can be the easiest to achieve and with a simple plan, achieving them will be a breeze.