It is commonly said that as soon as you say the 'W word' you can immediately expect the price to go up. So, how do you get the best bang for your matrimonial buck?
Here are some of event extraordinaire Ness Bolton's tips and tricks to stretch your dollar further, cut some of those unnecessary costs, and avoid the dreaded 'wedding tax'.
1. Your wedding venue doesn't have to be a 'wedding venue'
This is one of our favourite trends from the past few years – wedding venues that, well, aren't wedding venues. Your favourite pub, gallery, cafe or place for a weekend away could be a perfect option for a personalised, budget-friendly wedding. As well as being unique, 'non-wedding venues' can often offer more affordable catering options and you can expect to have a price tailored to your event, rather than a preset package.
2. Look for venues that let you BYO bar
Drinks packages are often not the most budget-friendly option, with non-drinkers sometimes costing as much for their glass of lemonade and cup of tea as everyone else. If you have the option to BYO drinks for your wedding reception, this can be a great money saver.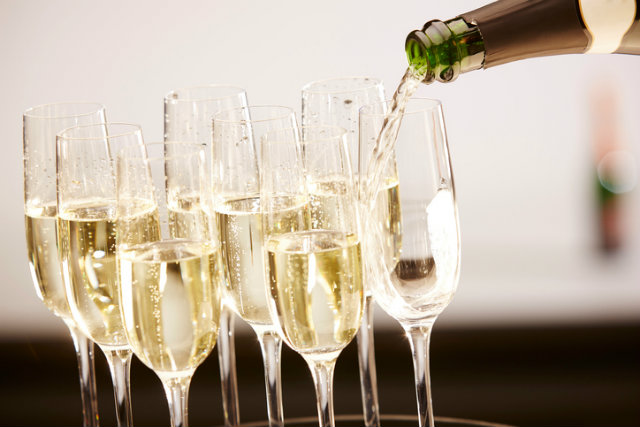 3. Decide what YOU care about
Our biggest advice to brides and grooms when they are starting to plan their budget is to create a non-negotiables list. If the most important thing to you is your dress, consider allocating more there. Always wanted a wedding video? Put it on the 'must haves' list!
4. If YOU don't care about it, cut it
After you have figured out what you definitely want, it's time to take the red pen to some of the things you don't. I've met many couples who don't really care about cake – just because it's a tradition doesn't mean it's essential. If a traditional wedding cake simply isn't your thing, cut it.
5. Ditch the limo
Rideshare services such as Uber Black (Uber's luxury cousin!) are a great option if you don't intend to have your cars as a focal point in your photos. You get from point A, to point B, in relative style, without the limo price tag.
Budgeting & Savings Newsletter
Click Here for monthly tips and insights on budgeting, saving and shopping straight to your inbox.
6. Out of peak season
We're quite spoilt with exceptionally friendly weather year round in many parts of Australia, but we do still see peak wedding seasons. Booking outside of these peak times – generally March to May and August-October – can attract discounted rates from venues and suppliers.
7. It doesn't have to be a Saturday night
In fact, your wedding can be anytime at all. Day time? Why not. Week days? Of course. Not only will you be opening up your options for popular venues and suppliers, but you will also potentially save on catering and bar costs – but beware of Sunday and public holiday surcharges when considering non-Saturday wedding dates.
8. No-obligation guest list
Australian couples are getting married later in life and paying for more wedding expenses themselves. With parents having less financial say in the wedding, it is easier to cut those cousins who you only see every other Christmas. And as for your school friends – if you're not close (and not "occasionally-like-each-other's-selfie-on-Facebook close"), think about cutting them.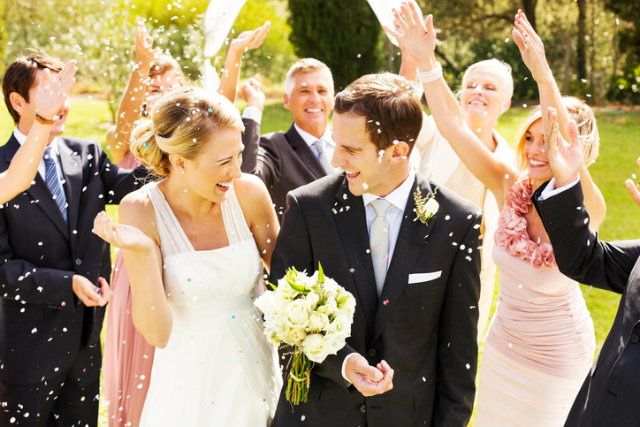 9. Ask for help with your wedding in lieu of gifts
If you have someone on your guest list who is handy enough to make your cake, arrange your flowers, set up your decorations or do your hair and makeup, give them a call and see if they might be keen to lend a hand.
10. Ask what's included with everything
There will likely be some overlap which might give you room to negotiate a discount with a supplier or substitute in something else that they offer. Something as simple as vases for your centrepieces could be included by your venue, decorator AND florist, so be sure to review your inclusions closely to avoid double-paying for things.'
11. One favour is enough (or none!)
As much as you can feel obligated to give a bonbonniere or wedding favour to your guests, there is really no need to (particularly if you are paying for food and drinks). If you do decide to give a guest gift, food-based options are cost-efficient and rarely left behind at the end of the event (sometimes not making it past the entree!).
12. Wedding cake as dessert
You know what's delicious? Wedding cake. Serving that beautiful, expensive cake as your dessert can be more than enough – so consider cheaper catering packages without a separate dessert option.
13. Buy second hand – there is no shortage of people on-selling
There are incredible second-hand markets online for brides and grooms wanting to purchase (and on-sell) their table and room decor, such as Facebook's 'wedding buy-swap-sell' pages. Keep an eye out for your favourite stylists and hire companies selling off ex-hire stock in great condition as they make room for next season's style items coming in.
Sites including Still White and Gumtree are a hive of second-hand designer gowns, most worn once or not at all, sometimes for a fraction of the price to buy it new. With wedding clothing and accessories coming in second highest in budget allocation for many couples, saving here can go a long way toward keeping your budget in check.
14. Set a budget from day one
It is best to get a feel for what things cost before jumping too far into your budget planning. Knowing the going rates for some of the must-haves – a celebrant for example – will help you benchmark how much to set aside for these services. From there, you can work out what you're happy to put a bit more money towards, and what you want to cut back on.
Now's a great time to chat about who is paying for what – particularly if you have split finances with your partner, or parents who may want to chip in.
15. Get it back and sell it!
If budget allows and you decide to pay for dresses/suits/accessories for your attendants, then there is no stopping you thinking about asking for these items back if they aren't the sort of thing your besties will get use out of after the wedding. Everyone should understand you wanting to sell these off rather than have them sit in their wardrobes for eternity.
16. Cut your bridal party back
Speaking of bridal parties… they can be expensive!
There are really no rules about who pays for what in bridal parties these days, but costs can include outfits, bouquets/buttonholes, transport, hair, makeup, accessories, gifts and accommodation, and these can quickly add up. Consider a smaller bridal party, or foregoing the tradition entirely.
17. Look at prices before you fall in love
Nothing blows a budget faster than trying on the perfect wedding dress that's $4,000 over budget, or visiting a Pinterest-worthy venue with a minimum spend higher than your entire wedding budget. There is so much information available online to help you research before you get your heart set on something that is WAY out of your budget.
18. Take advantage of specials
Wedding vendors often offer special pricing throughout the year around expos and quieter times. It can be worth thinking about locking in pricing early to take advantage of these offers. Ensure you pay deposits and the balance on time so you don't miss out on the deals.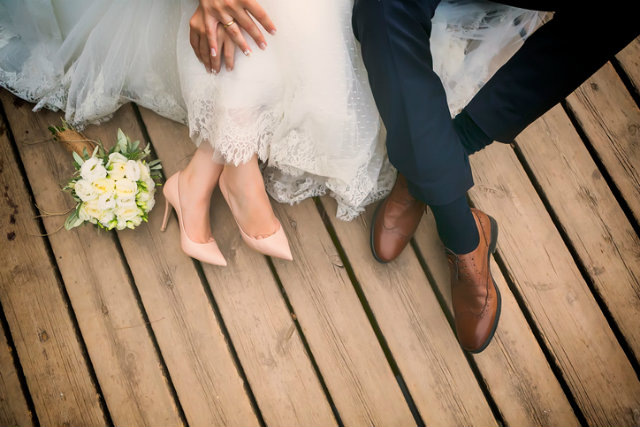 19. Stagger your bookings to suit your income
While it can be tempting to lock everything in at once, it can help to stagger your bookings for the sake of your week-to-week finances. If you book too much at once, all of your deposits could be due at the same time, which can put pressure on your finances and tempt you to use credit.
20. Only dryclean it if you have a plan for it
Do you know what's surprisingly expensive? Drycleaning. Drycleaning a wedding dress can easily cost upward of $500. If you don't have a buyer lined up for your wedding gown or suit, or won't be wearing it again anytime soon, why not hold off on booking the drycleaner.
21. DIY – if you're handy!
Making your own invitations, bonbonnieres, or photobooth props can be a great way to save money (and add a personal touch to your wedding). If you're super thrifty – double your arts and crafts work as part your hens party or bridal shower and put your friends to work making some pretty things over a glass of wine.
22. Think about your wet weather plan early
If you're having an outdoor wedding, ask the venue early about a wet weather option. Marquees aren't cheap to start with, but trying to find one a week before your October wedding when rain is forecast could hurt the budget – possibly eating into valuable honeymoon funds!
23. Skip the makeup trial – or book it for a special occasion
If you're pretty confident you won't hate your hair and makeup, I think you're pretty safe to cut this from your budget. You choose your hair and makeup artist for a reason – so trust them to do their thing and use images of the look you're after to guide them (hello #bridalmakeup on Instagram).
24. Opt for pretty, not personalised
A "Welcome to Our Wedding" sign can be just as good as a "Welcome to Charmaine and Tony's Wedding" sign – and a lot better if you want to on-sell it after the big event (after all, it's not easy to find another Charmaine and Tony!).
It can be a fun idea for the couple to personalise signs, robes, socks, cufflinks and even coathangers, however engraving, decals and embroidery can be expensive so keeping it generic could keep your costs down and make these accessories easier to on-sell.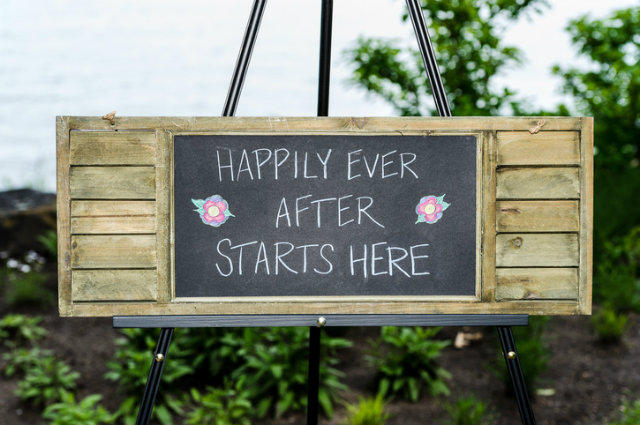 ---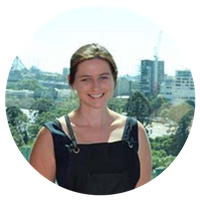 Ness leads the team of Event Decorators at Hitched Events. With a background in marketing and advertising, Ness decided to hang up her corporate-casual attire, and can now be found tailoring picture-perfect soirees in incredible locations in Brisbane and beyond.