Figures released this week by Foodbank Australia show 3.6 million Australians experienced 'food insecurity' over the last twelve months.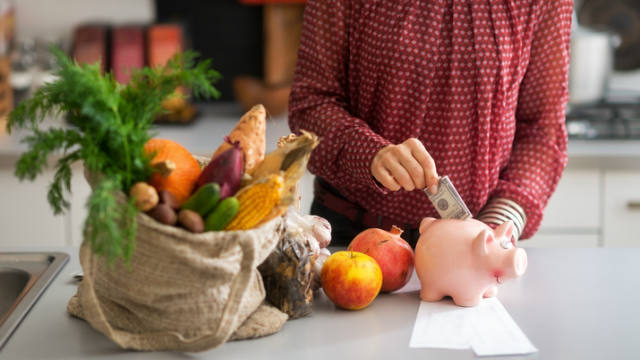 The 5th annual Foodbank Hunger Report, released early Monday morning, found 15% of Australians experienced food insecurity, defined as a 'situation that exists when people lack secure access to sufficient amounts of safe and nutritious food for normal growth and development and an active and healthy life'.
The survey then looked at people who experienced this insecurity to determine the main reasons behind the hardship, highlighting four of the main contributing factors.
Unexpected expense or a large bill – Bills were the leading contributor to food insecurity, impacting just over half (56%) of respondents.
Not enough money – 48% of those surveyed said they were not earning enough in the first place.
Paying rent/mortgage repayments – Almost two in five (38%) respondents were struggling with housing affordability, having to choose between buying food and a place to live.
Food is too expensive – The fourth leading cause of food insecurity was the price of food, with a quarter (25%) saying they just couldn't afford it.
Foodbank's CEO Brianna Casey highlighted it was not just people who were unemployed who experienced food insecurity, with just under half (48%) of those surveyed reporting they were currently employed.
"The report exposes how increasing numbers of people are falling into food insecurity simply due to the rising cost of life's basics – like rent and power bills," Ms Casey said.
"Financial pressures create difficult choices, such as choosing between heating and eating. Two in five food insecure Australians (41%) have not paid bills in order to have enough money to buy food."
Ms Casey said that while Foodbank provided meals for over 652,000 people a month, they were still forced to turn away around 65,000 people due to lack of food.
"It's hard to believe that we're experiencing a hunger crisis in the 'lucky country', but our report provides a dose of reality on just how prevalent food insecurity is in our own backyard," she said.
"The fact that demand for food relief is increasing and our youth are particularly vulnerable, is simply not acceptable."
Outside Australian shores it appears that hunger is also on the rise with a recent UN report showing that 815 million people (11% of the global population) affected in 2016.
"These distressing results from the Foodbank Hunger Report 2017 highlight the necessity for Australia to seriously lift its game if it's to come close to meeting the UN Sustainable Development Goal of ending hunger by 2030," Ms Casey said.
There are a number of ways you can help including the donation of food, funds, or even offering to volunteer with your local charity.
Find your nearest charity here.