With Australia and Japan signing an historic free trade agreement, it appears that the price of some imported consumer goods (such as cars and televisions) will reduce in Australia while the price of some imported agricultural goods will reduce in Japan. It is an agreement several years in the making, with a major stumbling block to agreement over the years being agriculture.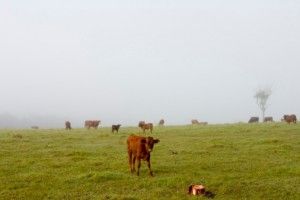 National Farmers' Federations Q & A
Here, in a Q&A, the National Farmers' Federations provide its views on the recently-signed agreement.
Q: It appears that not all sectors will benefit from the FTA (rice, for example). Which sectors do you hope can be reviewed at the five-year mark?
Whilst the NFF recognises the historical significance of last night's agreement between Japan and Australia, the outcomes of the Japan Australia Economic Partnership Agreement (JAEPA) were disappointing for a number of Australian agricultural sectors. The agreement does not provide any improvement – or marginal improvement – to market access and terms of trade for various sectors such as dairy, sugar, grains, pork and rice.
The NFF understands that there is a commitment to review the agreement in five years and welcomes this as a good opportunity to continue to improve the deal's arrangements. In the lead up to this review, the NFF would like to see a reduction of tariffs for those sectors that have missed out in the JAEPA, most notably dairy, sugar, grains, pork and rice. As such, the NFF will continue to work with industry and government to ensure that the necessary steps are taken to eliminate trade barriers for these sectors in the future.
Securing a comprehensive trade deal for agriculture is a key priority for the NFF. Australian farmers export 60 per cent of the food and fibre they produce in Australia, and the NFF would like to see good commercial outcomes reflect this output. With much talk surrounding the Trans-Pacific Partnership (TPP) and the China FTA, the NFF will continue to focus advocacy efforts on comprehensive trade deals that will ultimately provide greater returns to farmers.
Q: Agriculture has been a significant stumbling block over the past few years to get a FTA signed off. Why is that?
Securing a comprehensive deal for agriculture is always a difficult area for trade negotiations, and in this case, the sensitivities surrounding some products of Japanese agriculture meant that reaching the JAEPA has been increasingly challenging.
Within the JAEPA's context – Japan has certain sensitivities in the agricultural aspect of trade negotiations, and in the lead up to the conclusion of the JAEPA indicated that the agreement should avoid any adverse effects on Japanese agriculture. The Department of Foreign Affairs outlined that in signing a deal with Japan, negotiators should be flexible and constructive, ensuring that Australian productions do not cause serious impact on local economies by tariff elimination (source here). Hence, reiterating the notion that trade deals are increasingly complex and lengthy in order to ensure culturally sensitive products are taken into account from both ends.
Furthermore, the NFF believes that the Australian government should be strong and proactive in securing a comprehensive trade agreement for Australian farmers. The NFF has continued to call on the government to be a strong voice on behalf of Australian agriculture, and to be cautious at signing a deal at any cost – as it potentially may set a precedent and compromise our farm and agribusiness sectors for future agreements.
Q: And the Korea-Australia FTA?
The NFF welcomed the Korea-Australia Free Trade Agreement (KAFTA) which was signed earlier this year. The KAFTA will see tariffs reduced on a number of products across a number of sectors – including dairy, red meat, grains, sugar, pork and horticulture – which will provide good returns for Australian farmers in the future.
While the deal does not deliver everything our agricultural sector had advocated for, most notably rice, it is a strong step towards securing Australia's important trading future with Korea and improving international market access.
Click here for more information on the countries with which Australia currently has a free trade agreement in place.