Know a leading lady in the financial sector? Submissions are now open for the 2017 Women in Finance Awards.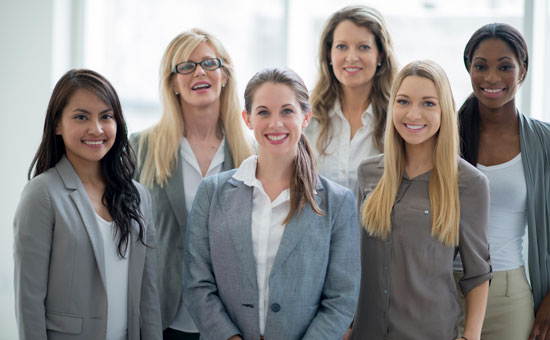 This prestigious flagship event, sponsored by ifa and National Australia Bank (NAB), highlights the outstanding work of women within financial services and contributes to the growth, development, and evolution of gender equality in the workplace.
Momentum Media head of events and professional development Jim Hall says the awards are an Australian-first program that truly pulls together all areas of financial services under one umbrella to celebrate success and excellence.
"The winners will not only represent inspirational high achievers from the financial sector, but also recognise the rising stars of tomorrow," he said.
"We invite you to nominate a leading woman (or women) within the financial services sector who is simply a cut above the rest and deserves recognition. Alternatively, you can make a submission directly."
Some of the criteria for the submissions includes written referrals, documentation, and a short 30-second video answering the question, 'what does success mean to you?'. The submissions will then be assessed against specific metrics and business performance parameters to determine the finalists.
If you know a leading lady in the financial sector, find out more information about the awards, the award categories, and the basic entry requirements on the Women in Finance Awards website.
Applications close on 21 July 2017.
Categories
INDIVIDUAL AWARDS
Accountant of the Year
Association Leader of the Year
Business Development Professional of the Year
Chief Executive Officer of the Year
Chief Financial Officer of the Year
Director of the Year
Executive Assistant / Personal Assistant of the Year
Fintech Leader of the Year
Financial Planner / Adviser of the Year
Human Relations Professional of the Year
Innovator of the Year
Investment Manager of the Year
Legal Counsel of the Year
Marketing Professional of the Year
Mentor of the Year
Mortgage and Finance Broker of the Year
Office Administrator of the Year
Principal of the Year
Public Relations / Communications Professional of the Year
Regional Leader of the Year
Risk Adviser of the Year
SMSF Adviser of the Year
Thought Leader of the Year
Young Leader of the Year
TEAM AWARDS
Employer of the Year
Recruiter of the Year
Women's Community Program of the Year