A new Australian fintech app launching soon is set to make it easier for socially conscious investors to invest their money in "good business".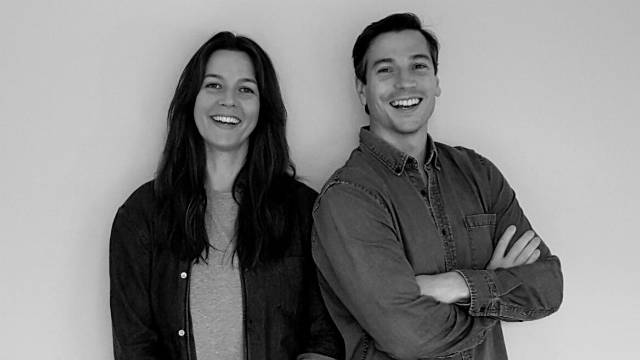 Image: Goodments founders Emily Taylor and Tom Culver. Supplied
The Goodments app is set to be available for download on the App Store and Google Play by the end of 2017, bringing a socially conscious generation of Millenials more choice in sustainable investment options.
With over 3,000 individual shares from around the world to invest in, Goodments founders Tom Culver and Emily Taylor are excited for customers to get their hands on this investment tool.
Targeting Millennials who are keen to grow wealth and seek out alternatives to property investment, Goodments aims to "create a more sustainable future by making it easy for people to invest in good business".
"Right now, it all feels like we're going backwards on the sustainability and environment front," said Ms Taylor.
The Goodments CMO and Co-Founder says with many governments "de-prioritising" sustainability issues, it is easy to feel powerless.
"By building a community of individual investors, collectively investing in and supporting good business, and disadvantaging bad, we can drive better business behaviour to safeguard our future," said Ms Taylor.
According to Goodments, sustainable investments also outperform their more "polluting" counterparts by as much as three times.
Goodments currently has over 700 excited investors on their wait list, plus another 1,000 people across their social communities.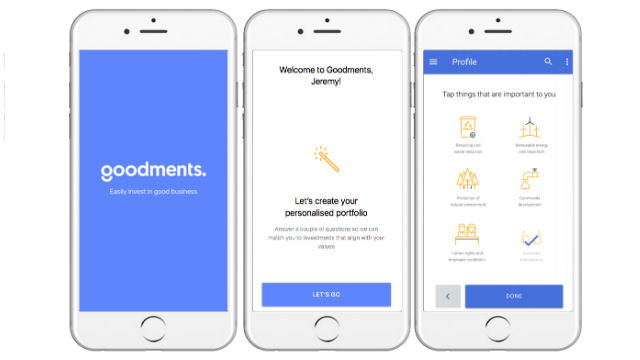 Generational shift drives changing investment landscape
Goodments says a generational shift is driving new attitudes towards socially-conscious investing, with Millennials at the forefront of this change.
The fintech startup says the current investment experience does not align with the world view of young adults because it is "based on purely financial data".
"Investing is simply the next frontier for this generation as they are now looking to grow their wealth and find alternatives to property," said Ms Taylor.
"They want to do this in a similar way to how they manage the rest of their lives, based on personal values, not just price.
"Ultimately, this is being driven by increased education on the issues, increased access to information through technology and a higher level of expectation on businesses to look after the societies they are making money from."
What are the ethical filters available in the Goodments app?
Goodments aims to make their investment options highly personalised for each individual customer by using 16 'sin' stock filters, 9 positive filters and profiling questions.
Users can choose from positive filters in areas they are positive about, such as renewable energy and clean tech, community development, corporate transparency, human rights, or recycling and waste reduction.
Some of the more negative filters include tobacco, fossil fuels, weapons, animal testing, predatory lending, gambling, palm oil and pork products.
Goodments also has set a zero tolerance on exclusions, meaning that if an investor decides they want to exclude animal testing, the Goodments algorithm will ensure it is 100% excluded from the investment portfolio.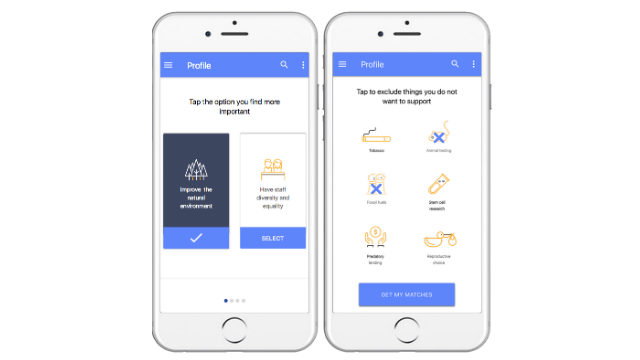 What are the costs to invest with the Goodments app?
If you want to join the Goodments app there are two account options which both have 30-day free access before subscribing.
There is the lower-cost account:
Cost: $5 per month, or $55 per annum.
Access: users will have full access to all research, matches, virtual trading, trending and community, and updates to performance.
Cost: $12 per month, or $130 per annum.
Access: users will get full access (as described above), plus one trade per month or 12 trades per year (on the annual subscription).
Important Information:
This advice is general and has not taken into account your objectives, financial situation, or needs. Consider whether this advice is right for you. Consider the product disclosure statement (PDS) before making any financial decision. For more information, read Canstar's Financial Services Guide (FSG).

Please note that all information about performance returns is historical. Past performance should not be relied upon as an indicator of future performance; unit prices and the value of your investment may fall as well as rise. The results are general advice only and not personal product advice. If you look at any specific product, consider the product disclosure statement (PDS) and seek advice from a licensed financial adviser before making an investment decision. See our detailed disclosure. Click here for additional important notes and liability disclaimer.

Canstar is an information provider and in giving you product information Canstar is not making any suggestion or recommendation about a particular product. The information has been prepared without taking into account your individual investment objectives, financial circumstances or needs. Before you decide whether or not to acquire a particular financial product you should assess whether it is appropriate for you in the light of your own personal circumstances, having regard to your own objectives, financial situation and needs. You may wish to obtain financial advice from a suitably qualified adviser before making any decision to acquire a financial product. Please refer to the product disclosure statement (PDS), Canstar's Financial Services and Credit Guide (FSCG) for more information, and read our detailed disclosure, important notes and liability disclaimer.