Let's face it: with the ongoing financial impact of COVID-19 on many Australians' employment and income, your superannuation might not be high on your list of priorities right now. But whether or not you're currently working, and even if you've had to access super early to make it through the COVID-19 crisis, it could be worth checking you're not guilty of these five all-too-common mistakes.
Mistake #1: Just going with the flow
Some employers invest a lot of time and effort in choosing the default super fund for their employees' super. But some don't.
So when you start your next job, take the time to research the default super fund your employer recommends before signing the form to open a new super account. Take a look at their fund's fees, long-term investment performance, and the member services they offer. Better still, compare these to your current super fund so you make an informed choice about whether you should stay with your current fund or switch.
And if you decide to stay with your current fund, it's as easy as letting your new employer know the funds and your account details to make sure your employer pays your super contributions into your existing fund.
Mistake #2: Avoiding taking stock
More than a third of Australians have money in two or more super accounts. If you've had more than one job, there's a good chance you could be one of them. It really can be worth tracking down all of your super and consolidating the money into one account.
Obviously, you'll stop paying multiple sets of account and investment fees and, potentially, insurance policies. But it's also far easier to take control of and grow your super if you're only focusing on one balance, one investment strategy, one contribution plan, one insurance policy. You get the idea.
Most super funds offer an online tool to consolidate your other super accounts into your chosen account. If you don't know if you have multiple accounts, or suspect you do but don't know the details of those accounts, you can track them down using the ATO's 'Transfer Super' function on the myGov website.
Mistake #3: Missing out on potential tax savings … and the eighth wonder of the world
In case you haven't yet realised, super is an amazingly tax-effective way to save money for the future – especially as one of the longest-term investments you'll likely ever have. Amounts you add to your super through a salary sacrifice super arrangement with your employer, or that you claim a tax deduction on at the end of the financial year, will likely be taxed at just 15%. This could be a lot lower rate than your individual income tax rate.
On top of the tax advantages, Albert Einstein didn't profess that compound interest is the eighth wonder of the world for no reason. Adding extra to your super regularly, and starting as early in your working life as you can, will get that compounding interest effect working for you for longer. As an example, a 40 year old who adds an extra $30,000 to their super by age 65 by contributing $100 per month will see that $30,000 turn into $73,000 (assuming an investment return of 6.5% per annum).
Mistake #4: Not thinking ahead
It's a common misconception that your super will automatically form a part of your estate when you die. So it's vitally important that you make it clear to your super fund who you want to receive your super and any insurance benefits when you pass away. One way to do this is via a binding beneficiary nomination – it's generally a simple form you complete that gives your super fund explicit instructions, which will prevent any delays (or even challenges) to your super and insurance benefits being distributed to your loved ones.
Mistake #5: Being unclear on your attitude to risk
If you don't specifically choose an investment option, most super funds will invest your money in a balanced mix of assets with the goal of earning you solid investment returns over the longer term with some likelihood of shorter term volatility. Does this approach suit you and your goals, though?
If you're young, a long way off starting to draw down on your super investment, and comfortable with taking risk in the short term for the likelihood of a better long-term payoff, you might want to choose an investment option that skews to more growth assets like shares.
On the other hand, if you're closer to retirement and don't want to risk a short-term market downturn having an adverse effect on your balance that you don't have the time to ride out and recover, you might want to choose a more conservative option with a skew to lower-risk assets such as cash.
Last but not least, having worked in the financial advice industry for many years, I've seen firsthand that great financial advice can truly change people's lives for the better. So if you already have a financial adviser, check in with them regularly. And if you don't, start with a call to your super fund – they will often offer their members advice about their super account at no additional cost.
---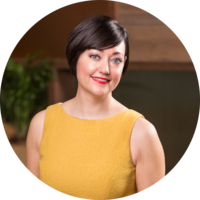 About Anne Fuchs
Anne Fuchs is the Head of Advice and Retirement at Sunsuper, and is responsible for making sure trusted, quality financial advice services are accessible and affordable to Sunsuper's 1.4m members. Prior to Sunsuper, Anne was Chief Commercial Officer at the AFA. She also ran a boutique consultancy business, Pinnacle Practice, for five years and authored 'The Little Black Book' series in partnership with Money Management. Anne has also worked for ING Australia, Colonial First State UK's operation and started in the industry in 1997 for Bankers Trust. Follow her on LinkedIn.
---
Thanks for visiting Canstar, Australia's biggest financial comparison site*