For under $200/night, these 7 Airbnb listings in Australia could be the holiday deals of a lifetime.
For the money-conscious traveller looking to save a few bucks, Airbnb can provide a getaway without the hefty price tag.
Why pay over $400 a night for a single room in a 5-star hotel when for under $200 a night, you could rent out an entire 4 bedroom house in a beautiful location?
These are some of Airbnb's best listings for under $200 a night this summer:
Noosa Heads, QLD – Luxury Apartment with Ocean Views

$200AUD/night for up to 4 guests 
Want to take full advantage of the summer sun? A mere $200AUD/night will sort your accommodation for a trip up to Noosa Heads where you can stock up on your Vitamin D.
Mullumbimby, NSW – Luxurious Studio in Town Centre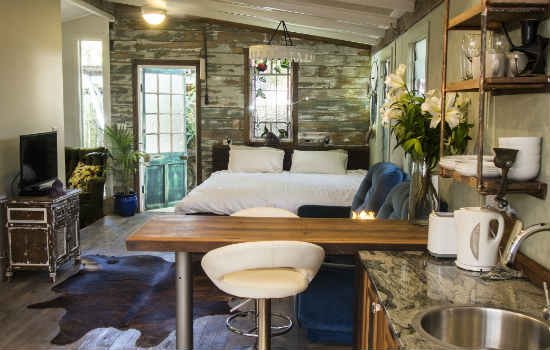 $103AUD/night for 2 guests
For the multi-taskers, this quirky studio is made mostly from natural recycled materials, allowing you to enjoy some time off while helping out Mother Nature (and your wallet) at the same time.
Melbourne, VIC – Warehouse Apartment on Flinders Lane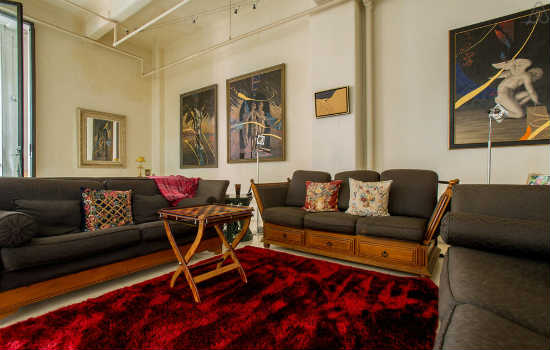 $108AUD for 2 guests
Looking to experience the buzz and excitement of the Melbourne CBD? This Flinders Lane warehouse listing is so close to the city centre and transport lines that your late night journey home will be short and sweet – even if your night out was not.
North Hobart, TAS – Renovated Church Hall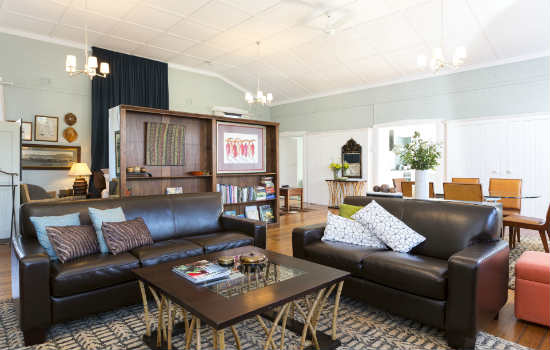 $181AUD for 4 guests
On your next trip to the great Down Under (and by that, we mean the too often forgotten Tassie), this renovated Sunday School church hall can be all yours for only $181AUD/night. Converted into a private, luxury, studio-styled house close to North Hobart's restaurant strip, you can have a guilt-free night out knowing you saved $$ on your accommodation.
Darwin, NT – Stylish Mansion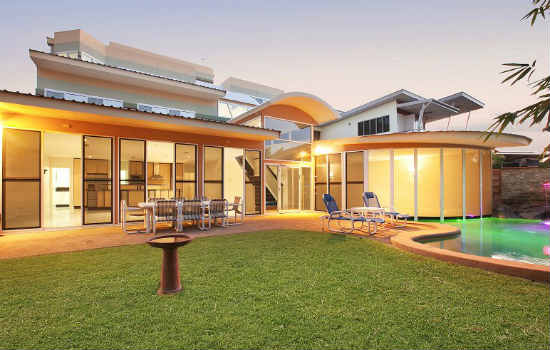 $190AUD for up to 6 guests
For a luxurious experience without the debt hangover, a private room in this magnificent mansion in Darwin ticks all the right boxes. Resort-style pool. Marina views. All within a $200 budget! Perfect for your next solo adventure, or take a group and rent out a room each.
Port Lincoln, SA – Point Boston Beach House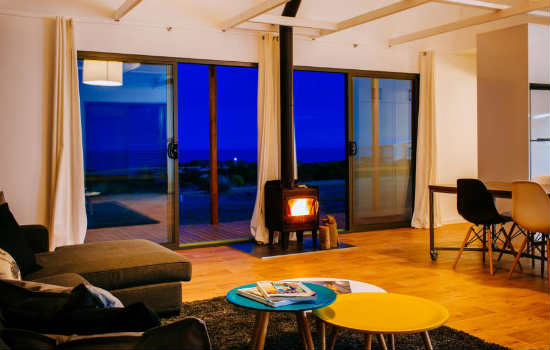 $179AUD up to 6 guests
In need of one of those trips where you just get away from everything? South Australia is calling your name. A perfect blend of location and modern coastal design, this Point Boston Peninsula beach house offers you a relaxing change of pace, only 23km from Port Lincoln.
Jindalee, WA – Resort-esque Beach House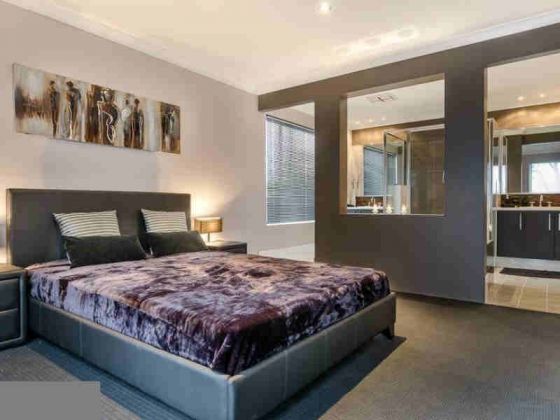 $130AUD up to 8 guests
And finally, we've saved the best till last. Picture this: your own pool, private theatre, popcorn machine, AND recliner seats – all for only $129AUD/night? We just can't.