We explain how to apply for a credit card with no credit history – without being rejected by the banks and ruining your credit score fresh out of the gate.
If you have never had a credit card or a personal loan or a home loan before, and you have no credit history, how can you get a credit card? If you are fresh out of school, have been living off the grid, or have no credit history for some other reason, don't despair – we explain how to get a credit card with no credit history.
Check your credit history first
Well first off, you may actually have some credit history, such as paying your mobile phone plan bill every month, or applying for a place to rent. You can check what is in your credit history by applying for a free report through Veda (MyCreditFile.com.au), Dun & Bradstreet (CheckYourCredit.com.au), and/or Experian Credit Services.
Read this article to find out more information on understanding your credit rating.
How to apply for a credit card with no credit history – eligibility criteria
If you are a tertiary student in university, TAFE, VET, or an apprenticeship, you are probably eligible for a student credit card without needing to have a credit history. Just be aware that not all student credit cards are equally good, so compare your options before applying for one.
For everyone else with no credit history, you may be able to apply for a secured credit card. A secured credit card is one where your credit limit is secured (guaranteed to be paid) by having a cash deposit in your bank account that is the same amount as your credit limit.
Your credit history is important but it's not the only factor lenders consider when you apply for a credit card. So if you don't have a credit history, some of the things lenders will look at in your application instead include:
| | |
| --- | --- |
| | Have you repaid your mobile phone bill on time every month? |
| | Have you paid your electricity, water, and other bills on time every month? |
| | Do you have a job that provides a steady income? A lending institution is not legally allowed to give you a credit card unless you have enough annual income to meet the minimum repayments for that card's credit limit. |
| | Do you have a record of saving some of your income each month, or do you spend everything you earn? |
Find out more about the application process in general here.

You'll need a steady job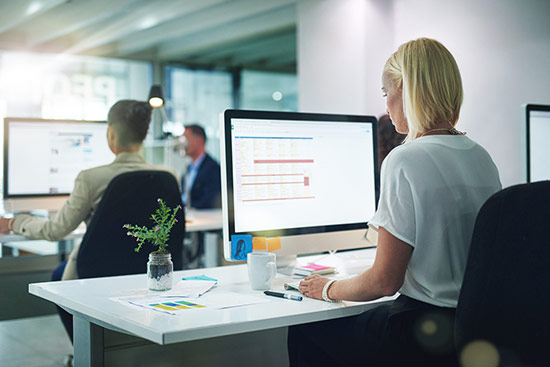 If you don't already have a regular job or a reliable source of income, don't apply for a credit card just yet. You are likely to get rejected by major banks and other credit lending institutions, which creates a black mark on your credit history. We also certainly don't want to see you falling into the trap of payday lenders.
How much of a job is enough? For those who have are employed as casuals or contractors, you may need to demonstrate a long-standing working relationship of more than 12 months with your current employer.
What if I have multiple jobs? Having more than one employer in a short span of time doesn't actually help you get a credit card with bad credit, because most lenders are looking for one or two stable sources of income to repay the card, rather than several smaller jobs.
No credit habit? Lenders will look at your savings habit
Lenders look at your current bank statements when you apply for a credit card with no credit history. If you've overdrawn your account recently, or if any direct debits have been dishonoured because there wasn't enough in your account at the time, these things do not look good to lenders.
It's essential to prove that you are not spending all of your income on your expenses and other debts, but that you are actually saving a small amount each week. This says to the lender that you have the finances to repay a credit card if they give it to you.
Need some help working out how to start saving some of your paycheck each month? Check out some of our Budgeting & Saving guides:
Apply for the right card – just one
We've explained in this article that there are different types of credit cards, and you need to choose the right one for your spending habits. If you only plan to use the card occasionally, or you don't have a lot to spend, the type of credit card that will be outstanding value for you will be different to your neighbour who spends big on credit every month.
Some cards that are designed for low income earners, such as Low Fee credit cards (which have low or no annual fees) and Low Rate credit cards (which have low interest rates). You might even consider whether a debit card would fill your needs better than a credit card.
When you apply for a credit card, just apply for one. A credit card application is something that goes on your credit history report, and it looks bad to see a bunch of applications as the first things to go on your credit history report. Applying for a bunch of credit cards at once is a sure way to make lenders think you are irresponsible, and may mean that you ruin your credit rating and don't get approved for any credit cards.
What you need to know about credit cards
If you have no credit history, you've probably never had a credit card or personal loan before, so there are some things you absolutely must know before you sign up for one:
Learn more about Credit Cards