Each year CANSTAR conducts a national survey across all driving demographics of Australian drivers that have made a claim on their car insurance in the past three years. This year we have surveyed more than 1,200 drivers. This survey, in combination with our own research into claims conditions such as lodgement options, quality of repairs, new car replacement, personal expenses and transport options, enables us to determine which insurer is deserving of the CANSTAR Car Insurance – Outstanding Claims Service award.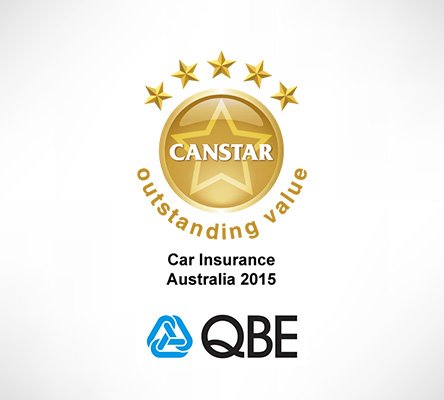 This year, for an impressive fourth time in succession, CANSTAR is pleased to announce QBE as the national winner of our Car Insurance Claims Satisfaction award.
CANSTAR caught up with George Katsogiannis, Executive General Manager – Claims, QBE Australia, for a Q&A on what drivers should consider when choosing a car insurance policy – and what they should do if they are involved in an accident.
Q: Car insurance is a competitive industry; what questions should a driver ask an insurer to help them determine the likely claims experience?
A: The claims experience is certainly one of the most important features of insurance – it?s when our customers need us the most; not just to pay their claim but to do it as swiftly and considerately as possible. A key part of our claims philosophy is paying claims quickly and keeping customers informed throughout the process. Drivers might like to ask their insurer what documents they need to supply to ensure a decision can be made as soon as possible, and how often they can expect to be updated on progress. Ensuring our process is transparent and that we respect our customers? privacy is also always front of mind. Drivers should ensure they are aware of their policy obligations around paying excess, and if/when they might need to make this payment in the claims process.
More specifically, and one consideration for motor claims we often see being missed by customers, is how they will maintain their lifestyle should an accident occur. When purchasing a motor policy, one consideration is a replacement hire vehicle. Some insurers offer a hire car following theft of a vehicle automatically, but not after an accident. Providing a hire car following an accident can, at times, be an optional extra on a policy. It is important to ensure you have adequate cover, as if you don?t query this point, you may be left out of pocket for hire car costs.
Q: What measures does QBE take to maintain the high quality of its repairs?
A: Our highly experienced Assessment and Repair team play a key role in the quality of repairs we are able to provide our customers. Due to the knowledge and experience of our team we are able to achieve excellent turnaround times on assessing. This becomes particularly valuable in the event of a catastrophe or severe weather event and, in the wake of previous storm events, we have been able to service insured vehicles within 24 to 48 hours of being notified of the claim.
Our team are skilled in handling claims for both minor and major repairs, and actively monitor all repairs, reinspecting any that are especially large or unusual. Their oversight helps guarantee repairs are completed to manufacturers? technical specifications and that any vehicle repaired outside our accredited network is repaired correctly and with the necessary equipment. We also authorise genuine parts on the majority of our claims.
Another important aspect of our service is ensuring our team has access to technology that can help them do their job more efficiently. For example our assessors are equipped with iPads so they not only have any relevant claims information readily available but can also easily make contact with a customer to update them on their repair or respond promptly to any enquiries.
The quality of our service is also supported by our large network of accredited repairers, the majority of which are factory accredited or approved by the major vehicle manufacturers. We aim to partner with those repairers who offer the latest technology that can help ensure our customers receive the best possible result
Q: What are the ways in which customers can lodge a claim?
A: At the moment all motor claims we receive direct from our customers are lodged via phone. For those that prefer to get things started online however, our customers can submit a form via our website which alerts us to their claim so we can contact them via phone to lodge it and begin the claim process as soon as possible.
Q: If customers are involved in an accident, or their car is damaged in some other way, do you have any tips on what they should do?
A: The most important thing in any situation involving an accident is that you make sure you?re safe, and to look out for the safety of anyone else close to the scene. Especially be aware of any broken glass that could cause injury to yourself or others.
Once you?re sure you?re safe, it?s important to report the incident to your insurer as soon as possible. If you have a mobile phone, take a photo of:
the general scene;
the damage to your vehicle; and
any debris or evidence of the third party vehicle.
You should also take steps straight away to help prevent any further loss or damage. For example if your windscreen has been smashed, try to arrange for repair or replacement as quickly as possible to avoid any further damage by things such as the weather.