Australia's four largest banks now all offer home loan interest rates below 3%, with Westpac the last of the majors to jump on board today.
Westpac cut some of its fixed interest rates for new and existing customers today, now offering home loan rates starting with a "2" for owner occupiers willing to lock in for two or three years.
Its two-year and three-year fixed package loans for owner-occupiers paying principal and interest (P&I) now have advertised rates of 2.98% (comparison rates 3.97% and 3.91% respectively) after they were cut by 0.20 percentage points and 0.30 percentage points respectively.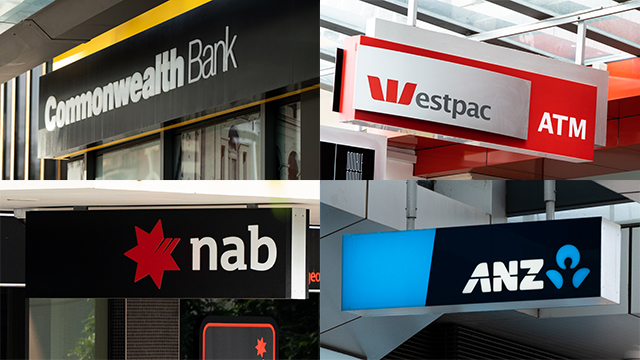 Westpac's subsidiary banks – St. George, Bank of Melbourne and BankSA – also reduced fixed rates to below 3% today for new customers only, with the lowest rates applying to their package home loans for owner-occupiers.
Since the Reserve Bank of Australia (RBA) cut the official cash rate again in October to a new historic low of 0.75%, a range of lenders have followed suit with variable rate home loan cuts. Fixed rates have also fallen since then, but the main factor driving down fixed rates has largely been the lower price banks are paying for longer-term money, otherwise known as wholesale funding.
Thanks to this combination of factors, there are now a number of lenders offering rates even lower than those of the big four, according to Canstar's database. For instance, UBank has brought its three-year fixed loan for owner occupiers paying P&I down to 2.69% (comparison rate 3.37%) – the lowest rate for that loan type on our database at the time of writing.
Westpac's decision to lower fixed rates may be welcome news to some borrowers, but Canstar finance expert Steve Mickenbecker has made the point that many borrowers aren't looking for fixed rates at the moment, as they wait to see if rates could move lower soon, given further cash rate cuts are expected in coming months.
Today's cut from Westpac also coincides with an announcement from Federal Treasurer Josh Frydenberg that the consumer watchdog the Australian Competition and Consumer Commission (ACCC) will investigate the pricing of mortgage rates to find out why different groups of borrowers are charged different rates.
Mr Frydenberg said the investigation – set to be finalised by September next year – was sparked by the government's frustration that the nation's biggest banks were "ignoring the RBA" in failing to pass on this year's cash rate cuts in full to their mortgage customers.
According to Treasury figures, CBA, ANZ, NAB and Westpac have only passed on an average of 0.57 percentage points to home loan customers out of the full cash rate cuts this year of 0.75 percentage points.
The failure to pass on full cash rate cuts to borrowers has stung the big four's reputations further, as they have also reduced savings rates mighty close to zero for their depositors as part of a "balancing act" to maintain bank balance sheets.
Image source: Gordon Bell