Sometimes the adage that the more you have, the more you get, holds true. That is the case when it comes to home loans, with those who are borrowing more often able to snag a lower-rate mortgage.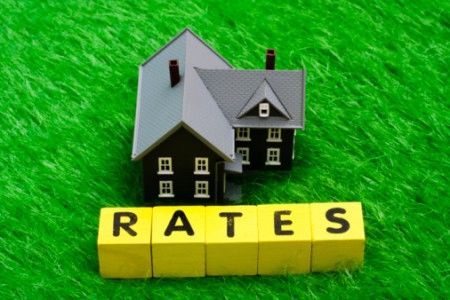 That said, our cash rate is historically low – at just 2.50% since August 2013 – so by historical terms most people can currently find a good-value mortgage. It?s just that little bit lower, on average, if you?re a big spender.
How low does it go?
Currently on CANSTAR's database, the average interest rate on a $300,000 variable home loan is 5.44%. The average interest rate on a $300,000 home loan within a package is cheaper, at 5.20%. By comparison, those borrowing $1 million plus can snag an average variable rate of 5.39% and just 5.08% within a home loan package.
That represents a modestly good saving – but the margin is even greater when it comes to a fixed-rate loan. At time of writing, those borrowing $300,000 on a 3 year fixed rate face an average interest rate of 5.35% for stand-alone and 5.16% within a package. Increase the borrowings to a cool million though and borrowers are looking at average 3 year fixed rates for stand-alone and package of 4.91% and 4.81% respectively.
Of course all mortgage hunters can find rates better than the average if they research their options, as outlined in the table below.
Type of loan
Minimum %
Average %
$300,000
$1 mill
$300,000
$1 mill
Variable
4.52%

4.53%

5.44%

5.39%

Package Variable
4.79%

4.62%

5.20%

5.08%

3yr Fixed
4.52%

4.54%

5.35%

4.91%

Package 3yr Fixed
4.83%

4.45%

5.16%

4.81%
Based on the products listed on CANSTAR?s database as at 20/1/15
While interest rate isn?t everything in a mortgage, it?s certainly an important consideration – along with the features and flexibilities within the loan that you need. Use our mortgage calculator to work out the potential repayment savings on your size home loan, and our extra repayment calculator to see how much more your could potentially save by finding a bit of spare cash each month to pay your home loan off sooner.
The message, of course, is to do your homework before signing up for a debt – large or small – because there are some hopefully big savings to be made.