Average petrol prices the cheapest they've been since 2002, despite higher than ever retail profit margins.
Average petrol prices over June 2015-16 were the lowest since 2002, according the Australian Competition and Consumer Commission's (ACCC) latest report on the industry.
The report found that the average petrol price across Australia's five largest cities was 121.7 cents per litre.
But gross retail margins on petrol increased over that year to the highest levels ever recorded.
Perhaps that leaves a sour taste in your motormouth.
Proof that motorists are getting ripped off?
Gross retail margins represent the difference between the retail price of petrol (that consumers pay) and the wholesale price (that petrol retailers pay).
In 2015-16 these margins averaged 11.2 cents per litre – the highest recorded since the ACCC began monitoring them in 2002.
The ACCC remains concerned about high retail margins, with Chairman Rod Sims saying they indicate motorists aren't reaping the full benefits of lower international crude oil and refined petrol prices.
"Bowser prices for motorists last year were the lowest they've been on average for 14 years, but this report suggests that in order for there to be more competitive pressure on retailers, consumers need to shop around and reward those offering the best-priced fuel," Mr Sims said.
The notion of petrol retailers keeping some of the benefits of lower oil prices for themselves would no doubt be upsetting for many Australians. Especially considering the big impact fuel costs can have on our lives.
A Canstar Blue survey of over 2,500 Australian motorists in June 2016 looked at this impact:
52% agreed small increases in fuel costs hit their budgets hard.
38% have started to use their car less than they used to, to save money on fuel
27% say there have been days when they couldn't afford to put fuel in their car
19% say there have been days when they've had to decide between putting fuel in their car or buying food.
Petrol price apps to the rescue?
It's easier than ever for motorists to shop around for fuel with smartphone apps providing access to near real-time petrol prices in their area.
"Some motorists have been quick to take advantage of these petrol price apps and are already using them to ensure they are getting the best price when they fill up," Mr Sims said.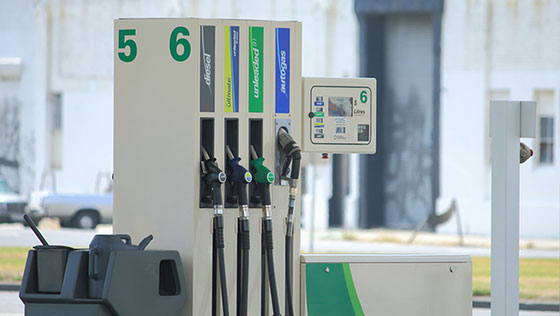 "This improved price transparency puts pressure on retailers to offer competitive prices or risk customers driving to a petrol station that does.
"We encourage people who are concerned about petrol prices to take advantage of these apps. Motorists have the ability to drive competition in the fuel sector literally in their hands."
Only 14% of those surveyed by Canstar Blue in June said they have an app that helps them keep track of petrol prices.
These are some of the more popular free petrol price apps available:
Fuel Map Australia
MotorMouth
Popularity: Over 10,000 downloads from Google Play Store
See cheapest price near you on map
Find out if now is the best time to buy
Save your favourite locations and sites
Contribute fuel prices to earn credits for rewards
View market trends and forecasts in your favourite locations
Woolworths Fuel