Canstar's
claims satisfaction survey revealed how people felt about their car insurance providers when it came to making a claim. Here we reveal customers' overall sentiment and reveal which insurer took out Canstar's 2018 Claims Service Award.
In conjunction with the Car Insurance Star Ratings, Canstar released the results of a 4,323-person consumer survey into their satisfaction with car insurance claims experience as drivers. The survey, conducted by Qualtrics on behalf of Canstar, measured the level of satisfaction consumers had with their recent car insurance claims experience.
How satisfied are we?

"Our survey questions drivers, who have had an accident and have claimed on their car insurance at some point in the last five years, on their level of satisfaction with different elements of the claiming process. This includes the speed, quality of repairs, overall claims process, ease of claiming and level and quality of communication with the insurer," Canstar Group Manager of Research and Ratings Mitchell Watson said.
"The good news for car insurers is that, by and large, those claiming on their policies are happy with the service they receive, with 33% being satisfied and another 44% being very satisfied. And that's good news for drivers as well, because you discover the real value of your insurance company when you have an accident."
We're appy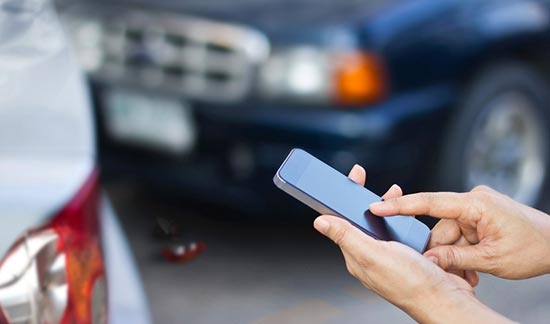 Across all the factors of an insurance claim surveyed, the thing that drivers were most likely to be very satisfied with was ease of the claims process.
"If you have just had a car accident then you're likely to be a bit shaken up, a bit flustered," Mr Watson said.
"So it does stand to reason that if your insurer can make the claims process easy, you're going to have a better experience.
"Given the high rate of smartphone ownership in Australia, a smartphone app can be a terrific way to help drivers step through the claims process, from taking photos, to recording what happened, to knowing what details they need to collect from anyone else involved in the accident."
This year, the increase in availability of apps, online portals and 24-hour helplines has generally made making a claim more accessible to consumers.
Across the 57 insurance policies surveyed:
31 allow claims to be made via mobile app (compared to 21 in 2017)
44 allow claims to be made online (compared to 41 in 2017)
57 provide a 24-hour helpline (compared to 57 in 2017)
Suncorp Insurance takes the award


Suncorp Insurance took out Canstar's 2018 Car Insurance – Outstanding Value Claims Service Award for the second year running.
Suncorp received market-leading reviews for claims service including repairs, transport options and claim lodgement options. For example, Suncorp offered customers the choice to nominate any repairer, a lifetime guarantee on repairs and the use of genuine parts in repairs. Another stand out feature was no limit on the number of days for the use of rental cars in the event of an accident or theft of insured vehicles.
"Suncorp offers an easy-to-use smartphone claims app and also offers a 24-hour helpline," Mr Watson said.
"Suncorp also received an impressive level of satisfied and very satisfied customers across their speed of response, quality and timeliness of the repairs and how well they communicated with the claimant during the process."
49% of Suncorp's customers reported being very satisfied, and 30% reported being satisfied.
Finding the right fit
Whether you're a 'grey nomad' towing a caravan along the Great Ocean Road, excited about your first ride, or feel a little like a taxi service for your kids, it's important to find car insurance with a suitable mix of coverage, features and price for your insurance needs and budget.
In 2018, Canstar researched and rated 61 car insurance policies from 51 insurers to determine overall value for a variety of different drivers. To compare policies suited to your needs, visit our comparison tables.