Canstar catches up with Moula CEO Aris Allegos to discuss how the company is simplifying the process of obtaining business loans.
Please note that Canstar is an information provider and in giving you product information Canstar is not making any suggestion or recommendation about a particular product. If you decide to apply for a product, you will deal directly with a financial institution, and not with Canstar. Costs and product information should be confirmed with the relevant financial institution. For more information, read our detailed disclosure, important notes and additional information.
What is Moula?
Moula provides loans to small and medium businesses through a unique platform that efficiently analyses data about a business loan applicant and determines the appropriate level of funding to provide. Moula is not a P2P lender, as it has its own Balance Sheet and does not rely on a platform to fund loans.
The Moula team comes from both a finance and technology background. Moula was born from recognition that many businesses, especially small to medium businesses, find it hard to access funding.
Why is Moula different to a traditional bank?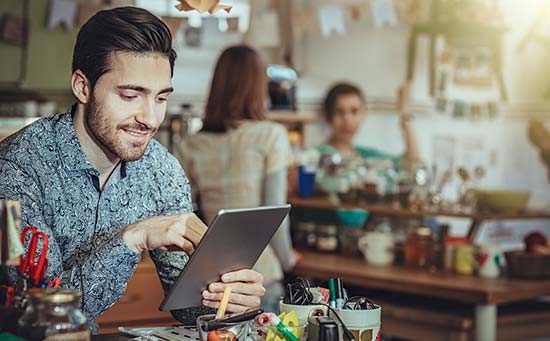 Moula is different from traditional banks in that the time taken to assess loan applications is much shorter than traditional banks. This is due to Moula being able to view the business applicant's transaction data, speeding up the decision making timeframe.
Moula also does not have any fine print or hidden charges, and have eliminated complex paperwork. Their motto is to help your business grow, not hold your business back.
Questions and answers
Moula provides a comprehensive FAQ section, which can be found here Moula FAQ.
We asked Moula CEO Aris Allegos some additional questions, with his answers below.
Q: There are a number of P2P lenders in the marketplace. What is Moula's competitive advantage?
A: First, Moula isn't a P2P platform. We have our own dedicated balance sheet and don't rely on a platform to fund our loans. We believe this allows us to spend more time focusing on the online customer experience and a more objective underwriting process.
For example, we've built an underwriting platform that's unique on a global scale: our ability to draw on multiple data sources, including cloud based accounting data such as Xero, enables us to provide a robust (and responsible) underwrite in a very short time frame.
Moreover, we're one of the only SME lending platforms promoting ethical and responsible lending practices. For example, our pricing is disclosed online for all customers to see and we don't have any hidden fees or costs.
Q: What types of business data do you look to collect?
A: Our platform draws upon numerous data sources to assess a loan application: from bank transaction data to accounting data to bureau data. Moreover, we also perform all the required on-boarding digitally to validate and confirm the borrower's identity.
We've built a process where the bulk of data required to assess a loan can be derived via our online application process; the process shouldn't take more than 10 minutes to complete enabling us to perform an underwrite that has traditionally taken weeks or months to perform.
Q: Is the assessment of the business data done automatically through an algorithm, or is it analysed by humans?
A: Both: our platform was originally built around an algorithm to enable an automated underwrite. Over time, we recognised that numerous commercial situations require human assessment as they don't fit within the scope of the algorithm.
This should change over time as the algorithm becomes more sophisticated and additional data sources help us close this gap. However, we've also recognised that human interaction is core to our customer experience and are keen to maintain a balance between both.
Q: With no hidden fees or penalties for early repayment, all Moula customers are clearly better off than using traditional banks fee-wise. However, how do your interest rates compare against traditional banks?
A: It depends on the traditional bank product; as an unsecured loan, our interest rates will never match the bank's secured loan product suite. However, there are circumstances were a loan from Moula could cost less than an overdraft with a traditional bank.
Q: Can Moula be accessed across multiple platforms, such as smartphones and tablets?
A: Yes, very early on we recognised that SMEs are looking for a quick alternative to a traditional bank; numerous SMEs prefer to apply for a loan or access our customer dashboard while onsite or in the warehouse, etc.