Pets. Many Australians have them, but who looks after the animal companions while their owner's away? You can.
According to the RSPCA, more than 60% of Australian households own a pet, and it's likely these animals will occasionally need to be supervised by someone other than their owner. Instead of searching for an available friend to take them, or booking their cat or dog into a kennel/pet motel, homeowners can use housesitting websites to connect with people who are available to stay in their home and keep their animal friend company.
It has always been a win-win in my experience as a house and pet sitter. This is something I've been doing on and off as a way to see the world since December 2017. But there are many options available for people wanting to house sit or babysit a dog, cat or a range of other animals right here in Australia.
How do house and pet sitting sites work?
Sites such as TrustedHousesitters, housecarers.com and MindMyHouse are like Airbnb in the sense that homeowners can list their home's availability, sitters can apply for a house/pet they are interested in looking after, and the owner ultimately selects who they would like to stay.
These websites charge would-be sitters anywhere between $30 and $120 each year to use the service, depending on the website, but there is no capped limit to the number of homes you can potentially look after. Some sites, such as TrustedHousesitters, require a basic background check when signing up while others provide your uploaded references to house owners to consider. All sites have their own housesitting agreement to provide some legal protection.
Home owners can list their property for free on most sites.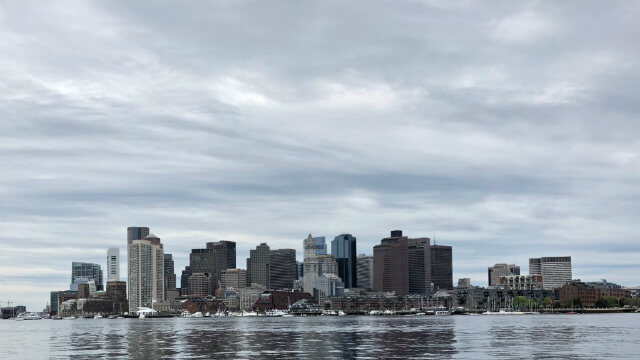 What's expected of you during a sit?
You will generally have correspondence with the homeowner prior to your arrival, helping you to get an idea of what's expected of you. All the sits I've done have been quite light on chores. Clean up after yourself, bring the mail in, take the rubbish out, water the garden. Nothing crazy. You may also be given a list of emergency contacts – usually nearby friends or family – in case something goes wrong, and the name and number of their preferred vet clinic.
How much can you save by housesitting?
As a sitter, you generally pay an annual fee to use a housesitting site, but it can provide a decent return on investment in some circumstances. For example, when I went to Boston in May 2018, I likely would have paid about $3,000 AUD for an average hotel room in my chosen area. That didn't include a harbour view – something I got in the near-new apartment I house sat in the same area. And I'm pretty sure the hotel wouldn't have come with two Persian friends for company either.
More recently, last Christmas, I looked after a huge hilltop property in Boulder, Colorado. Airbnb tells me a similar-sized property on the same road would have cost me over $12,000 for a 10-day stay. Not only could you save on accommodation, but housesitting could give you the opportunity to stay in places you wouldn't have been able to otherwise afford. I do need to note that some homeowners may ask you for a safety deposit – just be sure to read the agreement and abide by their rules so you get this back at the end of your stay.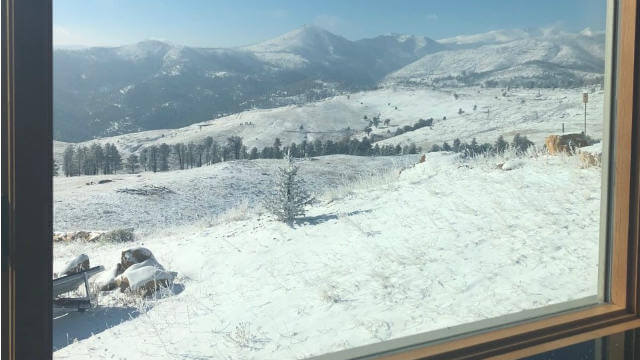 Is housesitting an alternative to renting?
The average cost of renting in many cities around Australia has been increasing, and recent Australian Bureau of Statistics data shows the average rent is nearly a quarter of the average household income. For some people, this could make housesitting more appealing than ever as a way of potentially finding accommodation without paying high rent.
Websites like Aussie House Sitters and Mindahome list house and pet sits all over Australia, with some sits available for months on end. Some people even line up back-to-back sits, which could help you save for your next holiday or for that house deposit. But there are some things you may want to consider first.
Pros of housesitting
The accommodation is free (aside from any upfront costs of membership of housesitting websites) and electricity and rates are almost always covered by the homeowner, meaning you may not have to worry about bills – but remember to ask about this upfront.
All you need to bring is yourself and your packed bag as the house comes fully furnished.
If you're new to the area, it can be a great 'try before you buy/rent' option.
There's the opportunity to make new friends/connections and get involved in neighbourhood events.
If you're not be in a position to own a pet this presents an opportunity to babysit one or more dogs, cats, birds, guinea pigs, or a range of other animal companions.
Cons of housesitting
You can't personalise your living space.
You must abide by the owner's rules, which you may not necessarily live by in your own place. This could include their policy on guests, so be sure to ask.
Certain maintenance tasks might require experience and some basic knowledge, e.g. gardening and lawn mowing, pool maintenance.
You might be out of pocket initially if something breaks, such as the hot water system, washing machine, or the pet gets sick. However, most sites do state the owner will reimburse you ASAP.
Want to be a house/pet sitter? Here's how
Before signing up, you can have a look at the websites to see if there's a sit you're particularly interested in. Whichever site you decide to use, or even if you choose to sign up to multiple, you'll need to create a profile, upload some pictures (ones of you with pets could be helpful) and highlight any house and pet sitting experience you have.
If you haven't owned or looked after a pet before, don't stress. You can provide personal references from employers, colleagues, friends or family or look for ads without pets so you can get experience.
When you're happy with your profile, you can begin responding to ads. It is a good idea to keep it professional, friendly and relatable. Sometimes you'll get a reply within the hour, sometimes it could take a few days (or even longer), and particular ads may receive a large number of applications.
Some owners may want to Skype or Facetime with you before they decide if it's a good fit. Other owners have been happy to base their decision off my references, house-sitting reviews and my application. You may not land your dream home sit immediately, but as you gain experience and hopefully a reasonable rating, home owners may be more likely to want to have you look after their place.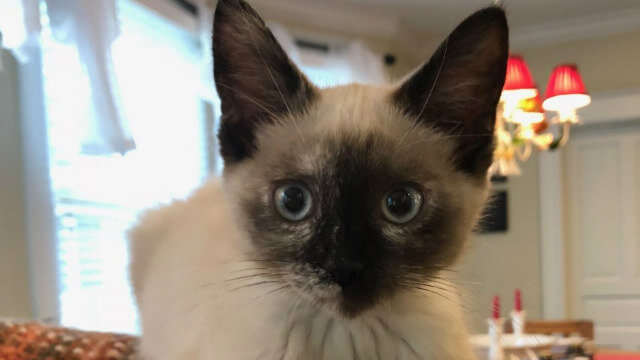 The verdict
So, whether you are aiming to line up back-to-back sits, trial it while travelling or want an interesting place to stay for a short break, housesitting can provide a way to live in different areas or even explore the world. But you have to consider the fact that it may be limiting, given the house rules and duration of stays are generally set by the person whose home you're staying in.
For home owners, it may offer the peace of mind of knowing that your little friends receive the one-on-one attention they've come to expect and that your property is occupied while they're gone. You do, however, need to be comfortable with the idea of another person staying in your home and looking after your pets, and potentially be willing to spend time vetting candidates to find a good match.
About Madolline Gourley
Madolline is a writer and editor, and an occasional house and cat sitter. She'll be returning to the United States in June to begin documenting her cat-sitting travel adventures. Until then, she keeps evidence of her travels on Instagram.
Cover image source: wavebreakmedia (Shutterstock)