From now on, Jetstar will be charging up to $50 to carry an infant on your lap when flying.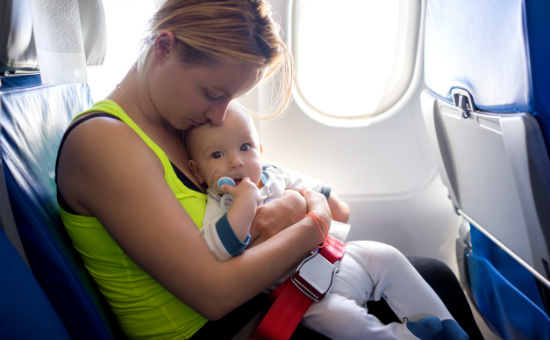 Parents will be required to pay a fee of $30 on domestic flights, and a fee of $50 on international flights.
This change brings Jetstar in line with its low-cost competitor Tigerair, which has had an infant fee since 2009.
"Families travelling with infants on Jetstar can bring up to four over-sized items for their holiday as part of the infant fee, including a pram, stroller, portable cot, and highchair," a Jetstar spokesperson told New Corp.
"These items are often over-sized so cannot be handled like standard baggage. Like other over-sized items, there is additional manual handling and equipment required for over-sized infant items like prams.
"We know that fees and charges can be unpopular, but giving customers [the] choice and charging each customer for what they actually need helps us to offer the lowest possible fares, every day."
How do other airlines stack up?
It seems that while Jetstar and Tigerair have introduced a fee, Virgin Australia and Qantas do not charge a fee for infants to travel on domestic flights.
There are also a number of differences between the airlines when it comes to check-in and carry-on baggage allowances.
Qantas and Tigerair allow the check-in of one over-sized item free of charge, but no carry-on luggage.
The stand out in this department was Virgin Australia, who not only allow unlimited over-sized items such as prams, strollers, car seats, and highchairs, but also a 7kg carry-on bag for baby products such as baby milk, sterilised water, baby food, and disposable wipes.