An overseas trip is a thrilling event to look forward to and Aussies make several million overseas trips each year.
No doubt you?ve made a list of what to see and what to do so there won?t be one second wasted, as you drink in the culture, scenery, languages, exotic food and more. But before you get too carried away, focus on the finance fundamentals to make sure you?ve got everything covered.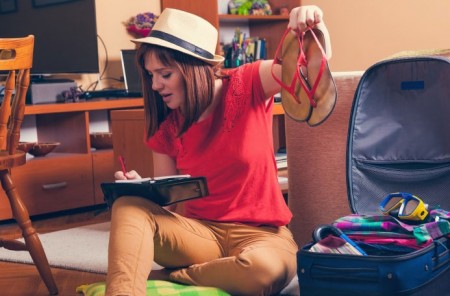 You?ll need several sources of funds, depending on where you?re going and how long you?ll be away. Relying on one money method alone is folly, unless you enjoy the experience of phoning home in the middle of the night and asking family to transfer money to you!
Here?s a checklist of points to think about, not necessarily in any order of importance.
Credit card for overseas
If you?re taking a credit card overseas, make sure you have a "chip-and-PIN" credit card assigned with a four-digit PIN number. Chances are you already will have this! Cards with magnetic strips and signatures can?t be used in all countries. Think about taking two credit cards, in case one stops working (Murphy?s Law is universal!). Credit cards are great for reserving accommodation, rental cars, day trips etc. They are also an excellent way to pay for larger day-to-day expenses and purchases. Be mindful that not everyone accepts credit cards.
Debit card for overseas
You can use your debit card overseas as well! Just ensure that it is a card that is universally accepted; usually your bank will issue you with a Visa or MasterCard debit card. Make sure it is linked to the correct transaction account and default account if necessary. Your bank will help you with this. Debit cards are perfect for withdrawing cash at ATMs – but do watch the fees!
Expiry dates on your credit and debit cards
Check each card to see that it doesn?t expire during your travels – and expired credit or debit card when you?re that far away from home can be a real holiday-buzz killer. If it?s too close to call, arrange a replacement card before you leave. Also allow yourself enough time to arrange this and receive the replacement card before your departure date.
Is your credit limit high enough?
Before you head overseas, ask yourself whether your credit limit is sufficient to cope with unexpected things. Some hotels and car rental companies may put holds on your credit card for the amount of your total expected bill. This can chew into your credit limit before you?ve actually incurred and paid for the charges. All merchants are supposed to inform you if they do put a hold or "deposit" on your card. If they do, make sure that you clarify the hold has been removed when you?ve paid your bill in full.
International ATM withdrawal limit
Be aware that your financial institution may impose a daily withdrawal limit for electronic withdrawals on your debit card. If the default withdrawal limit isn?t going to be high enough, talk to your bank about extending the amount.
Set up Internet or Phone Banking
If you haven?t already done so, internet and phone banking can be both cost effective and convenient wherever you are.
Set up automatic payments
Internet banking makes it easy to set up future monthly credit card payments. Doing so helps avoid late payment fees if you?re not home before your credit card bill is due. Also be mindful of any bills that will fall due while you?re away and either pay them before you go or organise an automatic payment on the due date.
Travel money card
A travel money card can be a good option for the security conscious. There are lots of cards on the market and a variety of fees to wade through. These cards work by allowing people to pre-load currency buckets onto the card. For instance, U.S. currency is one bucket and Euros are another. Compare travel money cards with CANSTAR and organise the travel money card you?ve decided on.
Taking cash overseas
Think about how much foreign cash you want to carry when you get to your destination. Shop around for the best exchange rate and lock it in before you go. The other alternative is to rely on airport conversion desks which may or may not always offer the best rate. You will need foreign currency, at least for the first 24 hours before you get to an ATM. During that time you may want to buy an airport meal, take a taxi or tip a porter. Cash is the only way in those circumstances.
Let your bank know your travel plans
The more your bank knows, the more they can help with solving security issues when red flags appear on your accounts due to strange activity. If you don?t tell them that you?re going overseas, how are they to know those odd expenses from Bavaria have actually been incurred by you at Oktoberfest?
Download an ATM Locator List
Using your bank?s preferred network of ATMs overseas will save you a heap in fees. So compile a list of ATMs in the countries you are going to. You can also check this out online for Visa or for Mastercard or use an ATM locator app.
Have a help List
Compile a list of who to call on what numbers if your cards are lost or stolen during the trip. The sooner you notify your bank, the sooner they can put a stop to any unauthorised transactions. Keep this list in a safe place with your passport.
Now that you?ve done as much preparation as possible, kick back and enjoy the trip!