Shay Waraker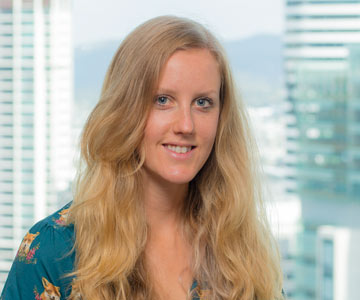 Finance & Lifestyle Editor
Bachelor of Journalism
With a Bachelor of Journalism from the University of Queensland under her belt, Shay has lived and breathed content for over a decade. Her experience includes public relations and copywriting both in Australia and the UK where she consulted to Lloyds Banking Group. She also gained work experience at Czech Republic English-language newspaper The Prague Post, Quest newspaper The Wynnum Herald and freelanced for The Courier Mail.
Today, she manages a team responsible for preparing engaging finance content for Canstar including easy-to-digest explainers and securing contributed articles from external experts, as well as looking for the next content opportunity to help empower people to take control of their money. Shay is acknowledged by friends and family as being on the frugal side, a disposition that makes her passionate about helping Australians better manage their personal finances. You can find her trawling recent news, speaking with contributors or brainstorming ways to simplify financial topics in a quest to make personal finance the new black. You will also find her in the lunch room, because, well, she's frugal and packs her own lunch.
Follow Shay on LinkedIn and Twitter, and Canstar on Facebook.