Jose George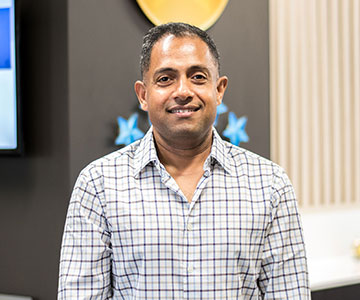 General Manager, Canstar NZ
Joined Canstar: 2015
As the General Manager for Canstar New Zealand, I am responsible for growing the Canstar business in the New Zealand market. Because we are relatively new in the market and the first to operate in the research comparator space in NZ, my role is really to build the brand and grow revenue across both the B2B and B2C space.
Building the brand involves me engaging with both Canstar Blue and Canstar Gold business clients and promoting what we are trying to do. I also work closely with the Media and Communications team to maximise Canstar's position as the primary commentator on all things finance for NZ consumers. I love the variety I have in my role and being able to work across multiple streams and cross-functionally.
At Canstar, we really are trying to do something different. There's a real entrepreneurial flavour and I enjoy having the opportunity to grow a business in this market. One of the best things about my role is the breadth of what I'm exposed to, spanning across both financial and consumer products, and being able to still have fun along the way.