Harrison Astbury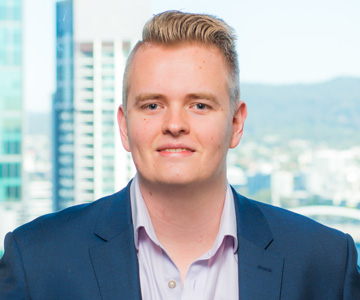 Telco Specialist
Joined Canstar: 2016
I am a Telco Specialist responsible for writing content at Canstar. My role mainly involves ensuring best practice in producing quality content for Canstar Blue.
Some of my daily tasks include writing, researching, and editing quality content to drive traffic to the website. My goal is to cement Canstar Blue as an authority in helping consumers make better purchasing decisions for things like mobile phone and broadband plans, energy plans, and appliances.
In my role, I most enjoy researching and learning about consumer products that not only help others, but also help me in my day-to-day life. You learn something new every day in this role.
I came to Canstar after graduating from Griffith University in 2015 with a Bachelor of Journalism, and working for a short period in a marketing role in the resources sector. Going back to a writing-based role is a welcome change, and one that makes me feel like my degree did not go to waste.
I like working with the Digital and Editorial/Communications teams because everyone is open, friendly and very professional and skilled in what they do. I feel this is in part a product of the positive people culture that Canstar has instilled.
Outside of work, I love watching and playing sports, exploring the Brisbane region, hanging out with friends and family, and taking care of my Rhodesian Ridgeback puppy.
Canstar is a good place to work because of the positive culture and the fact everyone is friendly and knows your name. There's always something going on, which ensures it is a lively place to work. In some ways it feels more like a big family than a company. Working for the tight-knit Canstar Blue team also ensures your ideas are heard and that you have a key role, which makes you feel like you've made a difference.