Amanda Horswill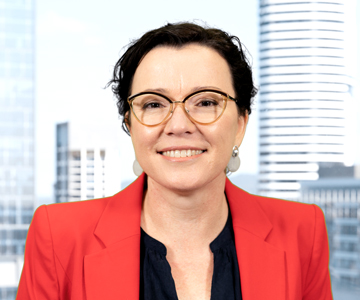 Digital Editor
Bachelor of Arts (Journalism, Media Studies and Production; Public Relations), Graduate Certificate (Editing and Publishing)
A journalist for more than two decades, Amanda Horswill has covered a gamut of subjects, including property, lifestyle, hyper-local news, data journalism, the Arts and careers. She's served as the Editor of Brisbane News, Deputy Features Editor for The Sunday Mail, Deputy Editor – U on Sunday Magazine, Deputy Editor – Digital at Quest Community News, and a host of other senior positions at News Corp, prior to joining Australia's biggest financial comparison website, Canstar.
Amanda is fascinated with the ever-changing world of finance. A passionate believer in the motto "knowledge is power", she strives to translate the news into practical information that will help readers make informed decisions about their future. When not analysing the latest economic news, Amanda can be found poring over local property listings, searching for her next renovation project.
She holds a Bachelor of Arts (Journalism, Media Studies and Production, and Public Relations) and a Graduate Certificate in Editing and Publishing, from the University of Southern Queensland.
Have a media enquiry, and interested in featuring Amanda as a financial expert and commentator? Contact Canstar's Media Team today.
Follow her on Twitter and LinkedIn, and Canstar on Facebook.