The Indigenous Superannuation Working Group (ISWG) has called for the removal of the monthly income threshold for
superannuation
, as they say it unfairly disadvantages Aboriginal and Torres Strait Islander peoples.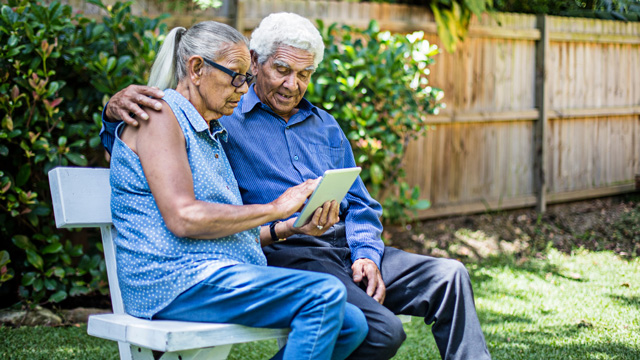 ISWG Chair Jo Naquesage says a disproportionate number of low-income earners susceptible to the monthly income threshold for super are Indigenous Australians.
The current monthly income threshold for super is $450 a month, and employers are not required to pay superannuation guarantee to employees who earn less than this.
Australian Bureau of Statistics data shows that over 350,000 Australians are missing out on superannuation contributions each year because of this threshold.
"The weekly household income for Aboriginal and Torres Strait Islander adults is almost half that of other Australian adults so they are more likely to be affected by the income threshold," Ms Naquesage said.
"As a result, many Indigenous people aren't being paid superannuation from their employer meaning less compound interest is being earned, and ultimately, they are getting less money in retirement."
The Indigenous Superannuation Working Group isn't the only organisation that wants the threshold scrapped either; the Association of Superannuation Funds of Australia (ASFA) also believes that low-income earners and women are missing out on $125 million of super contributions each year.
Liberal Senator Jane Hume and Labor Senator Chris Ketter last month said that the threshold can be easily exploited by 'unscrupulous' employers.
The most contentious issue with the super threshold is that people who work multiple low paying jobs on a casual or part time basis might earn less than $450 a month from each job, and employers may roster them so that this is the case.
First Nations Foundation CEO and ISWG member Amanda Young says that this is common among Indigenous employees.
"Many Aboriginal and Torres Strait Islander people hold down several jobs, each earning under the threshold so no superannuation is required to be paid," Young said.
"There's a big inequality gap which needs to be addressed. Fair's fair – as a society we need to help everyone achieve a dignified retirement."
Indigenous Australians still face many issues when it comes to accessing superannuation, such as communication and literacy issues, life expectancy differences and problems verifying their identity.
But Ms Naquesage states that superannuation should be a universal right, regardless of income, and that the government needs to update their policy to help give Indigenous Australians a better chance for retirement.
Businesses short-changing employees. Employers will be forced to pay workers full superannuation entitlements. #7News pic.twitter.com/atcioSGeEm

— 7 News Sydney (@7NewsSydney) July 13, 2017