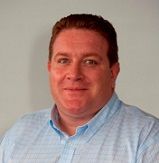 Liam Shorte is a Financial Planner & SMSF Specialist Advisor with
Verante Financial Planning
. In a q&a with CANSTAR he explains how and why clients typically set up an SMSF.
Q: In your experience, is there an ideal stage of life to set up a SMSF?
I have found that mid to late 40?s is the ideal time to look at setting up a fund. People now have 20 years of contributions and therefore sufficient funds to justify a SMSF if it meets their needs. Many people at around this age start considering their options in relation to:
When and if they will retire early and what would be needed to do so;
Reassessing their careers, deciding if they will leave current safe employment to start on their own;
Look to reduce their high taxable incomes;
Looking to use the equity in their home to leverage their investments.
They start actually reading their Annual Superannuation Statements instead of putting them aside. This leads them to question how and where they are invested and to seek more input and control.
Q: What do most of your clients see as the main benefits of having a SMSF?
Transparency of investments. They like knowing exactly where and in what companies, bonds, properties and term deposits they are invested in rather than a generic "Balanced" or "Growth" profile.
Ultimate control of the cheque book and the power and comfort that provides. We see a lot of clients who have even met a full condition of release with their Super who are scared that a partial withdrawal or increase pension request may be rejected by the retail or industry fund. The 6-8 page forms don?t give them confidence that they have a right to access the funds.
Pooling of partners/family superannuation to have a combined strategy and economies of scale.
Q: How do most clients go about setting it up?
Those who rush in and go online themselves often opt for the cheaper Individual Trustees and end up changing later at a high cost in time, effort and price.
Q: For clients, what level of time commitment is typically involved each month in managing an SMSF?
Most SMSF clients are not active traders so 1-3 hours per month reading our educational strategy and investment research articles and 1 hour of administration. We use bank accounts, term deposit facilities and share dealing services and managed fund platforms that all offer data feed capability so the client no longer needs to collate a lot of paperwork or be constantly filling out forms.
Q: Any common mistakes that you see?
Some of the common mistakes we see by self-directed trustees are:
Rolling over funds from retail, employer or industry funds and losing insurance cover;
Not using transition to retirement pensions;
Not using super splitting, co-contributions, recontribution strategies and insurance via super;
Setting up SMSF bank accounts with their personal bank and mixing personal and SMSF monies;
Taking less than minimum pension because "they didn?t need the money";
Taking money out of the fund "to help the business just for one month";
Not using reversionary pensions and binding death nominations properly;
Triggering capital gains at the wrong time.


Q: How important is getting good advice on the set up process?
I am not prescriptive about this. If someone is willing to put the time and effort in to do the research and is prepared to take on the risk of making mistakes then they can save on advice costs. However for those with less time or confidence at the outset who are seeking someone to guide and educate them in running a fund and to leverage off the knowledge and experience of an adviser then seeking and paying for decent professional advice is the way to go.