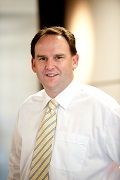 Charles Badenach is a Hobart-based Private Client Adviser with Shadforth Financial Group. In a q&a with CANSTAR Charles explains why he set up a self-managed superannuation fund (SMSF) and how he went about it.
Q: Why did you set up an SMSF?
I established a self-managed superannuation fund to provide more flexibility with the investment strategy and take a greater degree of control. I saw the main benefits of an smsf as that greater flexibility and control of my retirement nest egg.
Q: Did you seek advice from prior to making the decision?
No, as a Financial Adviser I felt comfortable that I had the necessary knowledge and skill set to make this decision myself.
Q: How did you go about setting it up?
I used an online provider to provide me with the trust deed and associated documentation and because I have had considerable experience in this area, the establishment of the self managed superannuation fund was as I expected.
Q: What level of your time commitment is involved each month in managing your SMSF?
By establishing a cash management trust and having all transactions flow through this structure the administrative time in maintaining the fund is minimised. Most of the time I spend on the fund focuses on the investment side and this usually involves ensuring that my regular contributions are invested appropriately, re-weighting the portfolio and ensuring that all investment opportunities, such as share purchase plans, are adequately managed.
Q: Any advice, from your experience, that you would offer to others who thinking of going down the SMSF path?
Before you do anything seek professional advice, the consequences of making a mistake in this area can be financially catastrophic. Proceed with caution.