New data from Sensis has revealed that business confidence has hit a downwards trend, falling by five points over June quarter.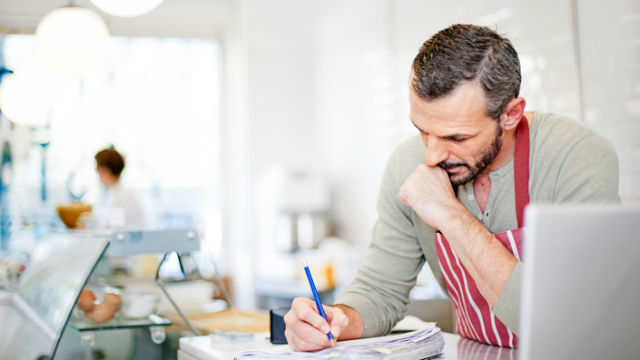 The Sensis Business Index survey has revealed that despite a universally positive response to the budget and strong regional results, poor capital city results have hit business confidence hard.
Overall confidence for the quarter was +39, representing a five-point decrease from the previous quarter caused by declines in every key indicator – sales and employment in particular.
The score was calculated by considering the number of confident SMBs (57%) against the percentage of worried businesses (18%), and would have been even worse if not for high confidence among regional businesses.
"We sat a 20 point reversal in confidence between businesses in the capital cities and those in regional areas this quarter," said Sensis Executive General Manager James Ciuffetelli.
"This was driven by strong results among regional businesses in New South Wales, South Australia and Tasmania."
Business approval for Government up post-Budget
The overall confidence result was boosted by Federal Government confidence, which rose eight points to hit +6.
"Last quarter confidence in the Federal Government fell into negative territory but it has bounced back strongly this quarter following a popular Federal Budget which has resulted in more businesses seeing the Government as supportive of their needs," said Mr Ciuffetelli.
"The Government's approval rating is now only one point off Malcolm Turnbull's highest score, which was recorded when he took over as Prime Minister," Mr Ciuffetelli added.
"The key reason behind the boost in the Government's fortunes was the popularity of the $20,000 instant depreciation benefit for asset purchases made by businesses with a turnover of $10 million or less announced in the Federal Budget."
On a state by state basis, only WA reported higher business confidence, with business confidence declining in every other state – however most Governments recorded higher approval levels from businesses.
"There was good news for most state and territory governments, with a strong boost to the NT Government's approval rating following the NT Budget, while the ACT and WA Government's scores have also improved as businesses enjoy the certainty of having moved past their local elections," said Mr Ciuffetelli.
"The Victorian, Queensland and South Australian Governments remain unpopular with business owners, although the South Australian Government is struggling the most and was the only Government to go backwards this quarter after a 16 point fall, driven by concerns of too much bureaucracy and taxation being too high."
Retail and hospitality struggling, health and community services going strong
The survey also found that out of six in ten industries "going backwards", businesses in retail and hospitality were doing particularly badly, with the latter seeing a 21-point decrease in confidence.
Health and community services were noted to be doing the best, while the manufacturing and wholesale trade sectors recorded increases in confidence, and were expected to see strong sales throughout the quarter.
Mr Ciuffetelli said that "businesses in retail are struggling the most," and that the retail and hospitality sectors "have the lowest approval ratings of the Federal Government".
"Businesses are finding it much harder to access finance than they were six months ago and concerns around sales are continuing to act as a barrier to employers taking on new staff," he said.
"The good news is that all of the forward indicators remain positive, although none have improved this quarter."