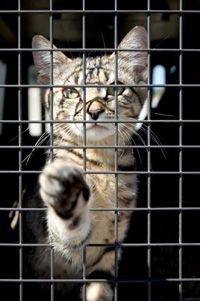 With thousands of lost pets ending up in animal shelters each year – and the summer months marking the highest intakes – now is a great time to ensure that your beloved pet has accurate pet identification tags and registration details.
The Lost Dogs' Home Brisbane shelter manager, Debra Bell, says that the wait to be reunited can take a toll on animals.
"It's absolutely heartbreaking to see someone's pet wait with us for days on end, sometimes weeks, just because their owner has failed to identify them or keep their contact details updated," Ms Bell said.
"It's a distressing situation not only for the owners, but also the pets concerned."
It's not hard to get onto the pet register and order some pet ID tags in Australia. Here's how:
Pet identification and registry tips for pet owners
Pet ID Tags
Make a separate collar identification tag with your mobile number.
If your pet is not yet microchipped, visit your local vet or registered microchipper to get it organised. If you have a comprehensive pet insurance policy, your insurance may cover the cost of microchipping.
There are a number of pet registry services available in Australia, including:
If your pet already is registered but if your name, address or telephone number have changed, notify the register by simply calling 1300 REG PET with your pet's microchip or ID tag number. You can also use the 1300 hotline to clarify which register your pet is on.
Regularly check your pet's collar tag to ensure information is current and readable.
While you're thinking about checking their tag and registration, why not get your pet along to the vet for a health check as well? If you have a comprehensive pet insurance policy, it may cover the cost of routine checks such as vaccinations.