The Bureau of Meteorology
released its outlook
for the 2016-17 cyclone season this week, with a significant increase in storms predicted compared to the record low numbers of the 2015-2016 summer. The Bureau is expecting a return to a slightly above average cyclone season ahead due to Australia's gradually warming sea temperatures.
The 2014-2015 cyclone season was the first time in 35 seasons that all the cyclones to touch Australia were 'Severe Tropical Cyclones' of category 3 or higher, so one can only imagine what is yet to come.
Bad weather spells bad news for our furry friends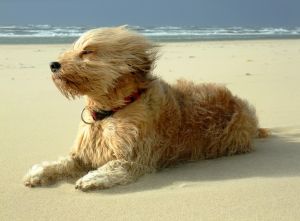 The chief danger to your pets of extreme weather is obviously physical injury – especially for pets which live outdoors. Pets are at risk from the same physical risks that people should look out for during a heavy storm, such as falling debris, high winds, heavy rain and even more serious dangers such as fallen power lines and lightning strikes.
A secondary danger to pets during storms and other extreme weather events is stress and anxiety. It may not sound too bad to you, but animals experience stress differently to humans and can hurt themselves quite badly when stressed.
Pet Insurance Australia (PIA) states that some animals can suffer from a form of anxiety known as "storm-phobia" during thunderstorms. Symptoms include nervous behaviours such as excessive licking, panting or pacing, trembling, vocalisations (barking or whining), and destruction of objects and furniture.
How to protect your pets during extreme weather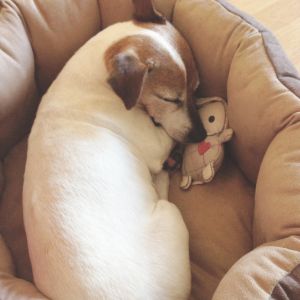 To prevent your pet from coming to any physical or mental harm, a good first step is to create a safe refuge for them out of the weather – preferably indoors. Such a place for your pets should be warm and dry and should have fresh food, water and a comfortable place to hide and sleep.
Providing your pet with a commonly used toy or blanket in their room can also help them feel comfortable, and of course, reassurance from their human owners never hurts.
If your pet does experience significant anxiety or sustains an injury, then make sure you seek advice from your veterinarian about treatment. Pet insurance can help to cover the cost if your pet does require treatment, depending on your choice of type of cover.
The app gives users the ability to look up weather forecasts, warnings and radar, as well as all the real-time information you'd expect such as temperature and humidity. With all the information you need at your fingertips, there's no doubt that Australia's pets will be well looked after.