Surveys show Australians are more comfortable than before with their mortgage repayments. But many Aussies are still struggling month to month with repaying
personal loans
and credit cards.
Australians less worried about their home loans
The latest household survey from ING has revealed that fewer Australians are struggling to make ends meet, and home loan repayments are less of a burden now than in previous years.
In fact, those who are comfortable with their level of mortgage repayments is at its highest since the survey began in 2010.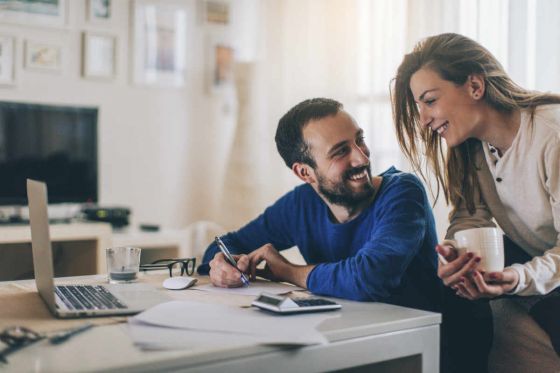 The survey's stats on mortgage stress in Australia are mostly positive:
More than 1 in 3 Aussie households are mortgage-free – they own their home without a mortgage (38%).
30% of Aussie households are currently repaying a mortgage on their home, compared to 40% in the previous quarter.
Of those, 38% are currently making extra repayments to pay off a mortgage ahead of time. Only 4% of mortgage holders have fallen behind in their repayments.
28% are renting.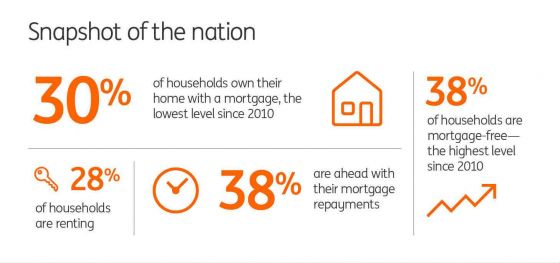 Levels of mortgage debt vs mortgage comfort vary by state and territory.
NSW has the most mortgage-free households (41%).
SA is the least likely to be mortgage-free (22%).
QLD and SA has the most renters per population (33%).
WA has the most people who are currently repaying a mortgage (43%). 48% of those people are ahead on their repayments.
VIC has the most people who have fallen behind on their repayments (7%).
Australians more worried about personal debt
In the 2015 survey, Australians were more worried by the level of debt they owed on their credit cards, bills, income, savings, and assets. This is especially true for renters, who do not have that one major asset that homeowners have – a property in their name (mortgage or not).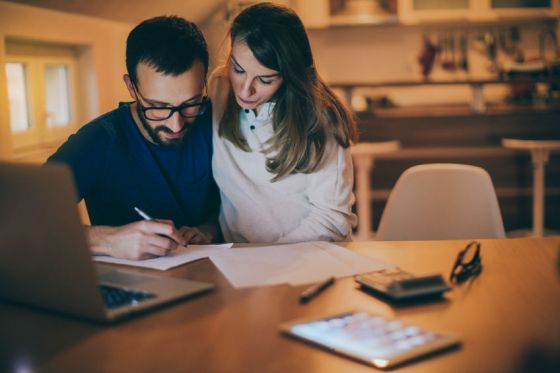 In 2014, 63% of survey respondents said they have been strapped for cash between paydays.
The index revealed that 46% of households need at least $300 extra per week to be comfortable about income, and a measly 9% of Australians are entirely comfortable with their take-home salary.
Strategies employed to deal with shortfalls in the household budget include staying home instead of going out (57% of households) and cooking cheaper meals (49%).
Interestingly, 33% of households have relied on credit cards to tide them over until the next paycheck, and 25% of those describe themselves as "very uncomfortable" with their credit card debt.
All of this points to less saving taking place in homes throughout the country. Indeed, data from the Reserve Bank of Australia's Household Saving in Australia Paper shows that the population's net savings have been falling fairly steadily over the years since the mid-1970s, although the last 10 years has seen savings start to increase again.
Household Income, Consumption and Saving
Per capita annual rolling sum

(Source: ABS, RBA. Data is measured in 2011-12 dollars; deflated using the household final consumption expenditure implicit price deflator; disposable income and consumption are plotted using a log scale. (a) After tax and net interest payments.)
According to the ING Direct Financial Wellbeing Index, NSW seems to be the most strapped for cash, with 51% saying they would need another $300 a week to feel comfortable with their take-home pay. 79% in NSW said they would save the money or pay off debts if given a 5% pay rise – compared to 82% nationally.