The 2016 Sensis eBusiness Report has found very high levels of concern about the theft of credit details or private information online.
A recent study, from digital expert Sensis, surveyed 1,000 Australian small and medium businesses and 800 Australian consumers about their online experiences and found that Australians across the country are highly concerned about the security of their online information, particularly in relation to theft of credit details or private information online.
Residents in the ACT are the most likely to be concerned, at a staggering 96%.
Sensis Commercial Director, Rob Tolliday said: "While almost three quarters of ACT residents are making purchases online, they remain uneasy about using ecommerce.
"Hacking is the biggest concern, with 96% of people in the ACT worrying about their private information being misused and the same amount worry about their credit card details," he said.
Overall, the survey found that almost seven in ten adult Australians hold at least some concern about the theft or misuse of their private information (83%) or about the security of their credit card information (83%). More than one in three (34%) express major concern about each risk.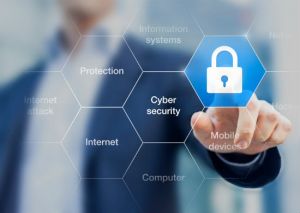 Staying cyber safe
To an extent Australians are right to be worried about their online safety, and there are plenty of ways that you can lose money online.
Banks use a combination of safeguards to protect your information such as employee training, privacy policies, security and encryption systems. They have systems in place to constantly monitor transactions and if a transaction is identified as suspicious, it will be investigated to ensure there is no breach of security. Occasionally, this may involve a bank staff member contacting you to verify a transaction.
Bank customers are protected from loss in genuine fraud cases. Account holders are not liable for losses resulting from unauthorised transactions where it is clear that user has not contributed to the loss. There is usually an investigation by the bank to determine how the fraud has occurred.
Nevertheless, there are other ways that you can easily lose money or your identification details online. ID Fraud, scams, computer virus, data errors and simply poor purchasing judgment on your own behalf. There are also plenty of ways to help keep yourself safe though, including the following:
Keep your security software updated
It's easy enough to ignore the update reminders – but it's not smart! See if you can arrange it to update automatically. Also update all your software regularly – and preferably automatically. New Malware is created every day. In fact the Australian Communications and Media Authority (ACMA) launched a webpage listing detailed statistics of malicious software (malware) infections reported daily to internet service providers and other network operators. To quote ACMA: "on average during this financial year around 16,500 malware reports have been provided to AISI participants each day…"
Use strong and different passwords
Yes it's tempting to use the same password for everything, but it means that if your password gets stolen, all your online details could be compromised. It's a nuisance to remember them all, but it has to be done with a Splashdata survey finding that more than 3 million passwords are leaked over a 12 month period.
Be careful when buying online
Whatever you do, use a safe payment method and research the seller to ensure that they're reputable. It's not always easy though; click here to read our recent article on the amount of money that would-be travellers risk losing.
Clicking on links, downloading "apps" and responding to unsolicited emails should also all be approached with caution. It is common sense and some spam emails are easy to pick a mile away; some are more sophisticated though. There are some great tips on protecting your financial identity here.
Stay private on social networking sites.
Some sites tend to change the privacy settings semi-regularly, so make sure that your information remains as secure as you want it to be. Also be careful about posting personal details online. Even details such as your date of birth could be used for identity theft.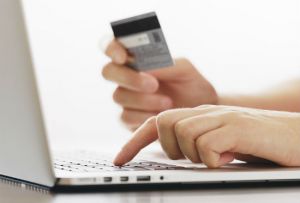 Keep your papers safe as well
Becoming a victim of identify fraud doesn't always originate online. Even at home you need to ensure some responsible habits, including:
Destroy personal information
Such as bills and account statements by tearing, cutting up, pulping or shredding before throwing them away. For paperwork that you are keeping, ensure that you store it securely in case of a break in. Make sure that you have a handy list of all bank accounts, credit cards and loan details, so that if your paperwork gets stolen you will be able to notify all financial providers immediately.
Keep tabs on your bills
A missing bill could indicate that a thief took it from your letterbox or changed your billing address. It is worth considering putting a lock on your letterbox and if you are away from home for an extended time, have your mail held at the Post Office. Many bills now can also be received via email, which may be a more secure option.
Check your statements
Keep a close eye on all transactions going through all your banks accounts and credit cards. Follow-up any unfamiliar transactions as soon as you notice them.
Finally, ensure that you do report any suspicious activity to your bank as soon as you notice it.