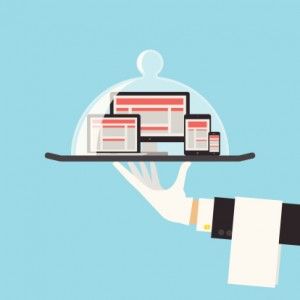 When it comes to online share trading, service – not just price and an easy-to-use platform – is something that customers are regularly seeking. CMC Markets is CANSTAR′s 2014 winner of Best Value Australia Online Share Trading. CMC′s Director of Stockbroking, Andy Roger, shares his view on some of the most important add-on features that investors appreciate.
"As platform provider and broker we see it as our responsibility to provide the tools and features to simplify investing," says Andy. "Client feedback and industry surveys have given us an indication as to the most sought after features."  These include:
Stock Filters & Screening tools (based on fundamentals, risk level, relative performance, sentiment, price potential)
"Investors are increasingly time poor but faced with an overload of information (social media, news websites, TV, blogs and broker research forwarded from friends and family)," says Andy. "We have recently introduced a new feature from theScreener, a unique star-rated system that is very easy to use yet powerful – perfect for validating initial investment decisions, or validating the constituents of an existing portfolio."
2.       Advanced tax and portfolio reporting tools
Advanced reporting tools, beyond standard year- end summary reports are particularly useful and can save investors thousands of dollars when it comes to calculating CGT liability, as well as reducing the admin around tax time. "CMC Markets′ integration with Sharesight automatically records trades, dividends and corporate actions," says Andy. "It even allows investors to consider the disposal method of different parcels of the same security throughout the year as well as access nine types of reports, such as Performance, Taxable Income, Capital Gains (realised and unrealised), and Future Income."
Technical analysis / educational content / stock tips/ Insights
"Whilst the charting on the CMC platform was recently ranked No 1 in an industry survey, we believe the bar can be raised further with the advancement of web technologies," says Andy. "However, not all investors have the time or inclination to educate themselves on the various studies, overlays and chart types that make up technical analysis. For this reason our platform is integrated with a feed from an independent research house –Trading Central – who provides daily insights (signals and patterns) on ASX stocks.  In addition, our in-house education team, publish daily trading insights via their blog.  This information is then instantly available on the platform and even highlighted at the stock level in the investor watchlist / portfolio."
Streaming Data, platform speed and reliability
"For the more active trader, we have the option of streaming data, allowing clients to view real time market prices and depth," says Andy. "This is a very popular feature, with many traders placing orders directly from the depth screen." In addition to speed, Andy observes that reliability of the platform is absolutely essential. "At CMC our hardware was recently refreshed and is now co-located alongside ASX′s trade matching system in the Australian Liquidity Centre, a state of the art facility," he says. "In addition to this the platform is ′fully redundant′ meaning in the unlikely event we have problems – we can flick a switch and operate from our disaster recovery facility ensuring there is minimal disruption to our service."
Customer service and an onshore phone dealing team
No matter how sophisticated the features, it means nothing if the personal service is sub-standard. "Underpinning our platform is a highly trained and dedicated customer service and phone brokering team all based Sydney," says Andy. "Industry surveys regularly rank CMC as offering the best telephone service in the industry."
CANSTAR′s 2014 Online Share Trading star rating looks at 38 platforms provided by 15 different institutions. View the full results here.