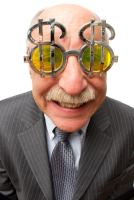 Data released by the Australian Trade Commission, courtesy of the 2012 Legatum Prosperity Index, ranks Australia as the fourth most prosperous economy in the world and the first in the Asia-Pacific region.
Norway, Denmark and Sweden occupied the top three positions in the overall prosperity measure, while Australia and New Zealand ranked fourth and fifth, respectively. Canada, Finland, the Netherlands, Switzerland and Ireland rounded out the top 10.
The survey, now in its sixth year, is conducted by the London-based Legatum Institute, an independent non-partisan public policy organization. The survey benchmarks 142 countries around the world in eight distinct categories: Economy; Education; Entrepreneurship & Opportunity; Governance; Health; Personal Freedom; Safety & Security; and Social Capital.
Of the prosperity indicators surveyed among 142 economies, Australia ranked particularly highly in the areas of education, personal freedom and social capital. Our lowest two scores were health, ranking 17th out of 142 economies and safety and security, with a ranking of 19th.   The top 20 economies are as per the table below (click the image to expand):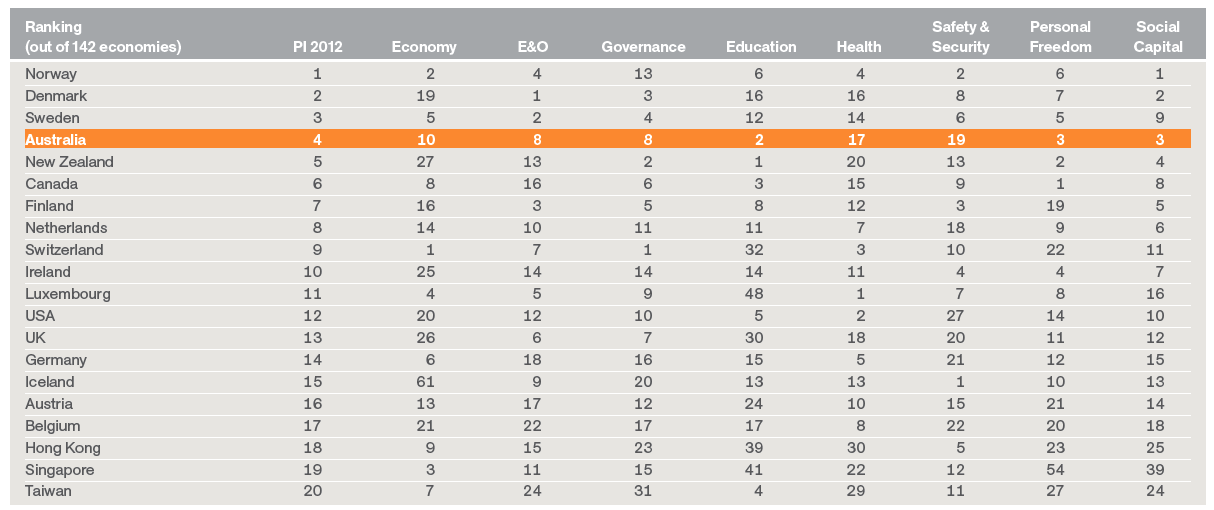 Sources:  The 2012 Legatum Prosperity Index; Austrade
Of course, there is always room for personal improvement …