Research from Australian Unity has found that pre-retirees aren't confident about their future, with only 36% thinking they'll be comfortable in retirement.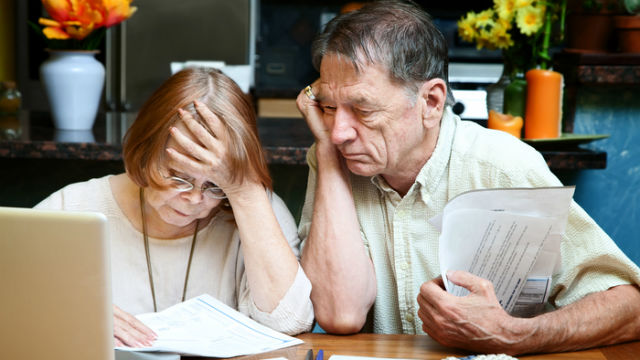 The report, which was put together with the help of Empirica, surveyed 1,000 Australian baby boomers about their sentiments concerning retirement, and their levels of preparedness for it.
Cost of living a motivating factor in retirement uncertainty
One of the report's more significant findings was that only 36% of pre-retirees believe they'll be in a comfortable financial position once they retire, compared to the 29% who do not.
According to the report, potential reasons for pre-retiree concerns are the increasing cost of living, volatile financial markets, and uncertainty surrounding government policy.
The higher costs of living were a common source of concern, with 26% of respondents saying the various costs of living are "a source of great or extreme pressure on their household finances".
'Costs of living' also placed in the top 3 reasons given by pre-retirees for continuing on in the workforce, as did 'mortgage repayments', which were a source of financial pressure for 36%.
Lack of planning a major issue among older Australians
Another key finding from the report was the fact that while some pre-retirees and current retirees cannot afford to invest in anything outside their superannuation, many who could are deliberately choosing not to.
Almost half of pre-retirees (47%) and current retirees (45%) surveyed held no investments outside of their superannuation.
Additionally, 49% of pre-retirees and 31% of retirees didn't believe they were currently "using the best investment products and strategies available", citing either:
A lack of knowledge about choosing and using more optimal products and strategies
A prior bad experience with a financial adviser
Not having enough money to invest
Retirees are also still feeling the impact of the GFC, which in some cases significantly reduced the value of their investments and retirement savings.
This has left many feeling unwilling to explore other investment options beyond their current ones.
Will your super be enough to sustain your retirement? Dr Martin Fahy is calling on Australians to make additional super contributions. pic.twitter.com/JC7nOd6iby

— News Breakfast (@BreakfastNews) July 3, 2017
Financial literacy key to pre-retiree optimism
The report identified 2 distinctive categories that the surveyed baby boomers fell into: financially savvy optimists (the previously mentioned confident 36%), and the more pessimistic strugglers (the remaining 64%).
The financially savvy optimists typically:
Had higher incomes
Had lower levels of debt
Had higher levels of education
Had more diversity in their investments outside of super
Had more money in their super
Were more likely to make extra voluntary super contributions
Were more likely to have started formal retirement planning
Were more likely to believe they were using the best investment strategies available
Were generally more confident about both their current and future financial situation
By contrast, the strugglers exhibited the exact opposite of the above attributes, and also reported greater pressure on their day-to-day household finances due to debt repayments, cost of living, health, and leisure.
The report suggests there may be a link between financial literacy and financial security or confidence.
"The pattern of variables between these 2 groups suggests an association that is likely cyclical between income and education levels, use and understanding of investment services, proactivity to retirement planning, and engagement and management of superannuation," the report said.