Newly released figures have shown that June was a record month for the motor industry, seeing record-high sales that beat last year's June figure by 4.4%.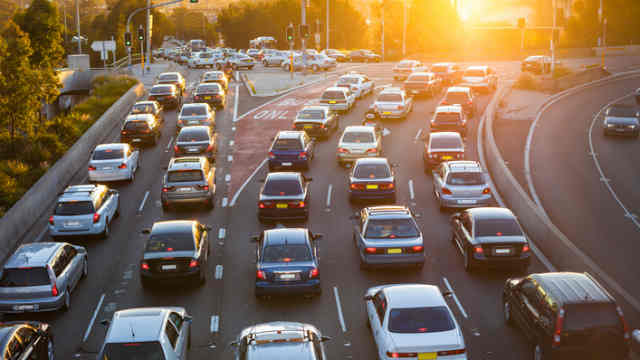 The Federal Chamber of Commerce's (FCC) newly released VFACTS Report has revealed that 134,171 new vehicles rolled out of dealer lots in June 2017, compared to 128,569 in June 2016.
SUVs (sports utility vehicles) and light commercial vehicles were the driving force behind the record sales figure, with sales of SUVs up by 11.7% over last June, and sales of light commercial vehicles up by 12.2%.
Business keeping the car industry running
The increased demand appears to be driven by business, with the Federal Chamber of Automotive Industry (FCAI) noting that:
Sales to businesses of passenger cars were up by 5.7%
Sales to businesses of SUVs were up by 16.6%
Sales to businesses of light commercials were up by 16.6%
Overall, business was responsible for the greatest boost to sales figures, with sales of SUVs to business up by 16.6%.
In contrast, sales of SUVs in private sales and government sales were only up by 8.4% and 5.4% respectively.
Similarly, sales of light commercials to business also increased by 16.6%, while sales of light commercials to government and private sales were only up by 12.5% and 2.6% respectively.
Also likely to have contributed to the increased sales figures were "a highly competitive market, low interest rates and the Government's instant asset write-off provisions", according to the FCAI.
Sales increases by state
All states and territories, with the exception of Western Australia, experienced a boost to their sales figures in June 2017 compared to June 2016.
While WA's sales fell by 5.5%, the other states saw increases of:
7% for Victoria
1% for New South Wales
5% for Queensland
9% for South Australia
5% for the Northern Territory
4% for Tasmania
7% for the ACT
Which brands and makes of car are popular with Australians?
As usual, Toyota dominated its competitors in terms of market share for June, having nearly twice its nearest competitor's market share with 18.3% compared to Mazda's 9.3%.
Hyundai, Holden, and Mitsubishi followed closely, with 9.1%, 6.9%, and 6.9% market share respectively.
Holden and Mitsubishi were particularly close in terms of total sales, shifting 9,273 and 9,266 vehicles.
The Toyota Hilux was Australia's favourite vehicle in June, selling 5,461 of them.
It was followed by the Ford Ranger with 5,051, the Toyota Corolla with 3,830, the Hyundai Tucson with 3,741 sales, and the Mazda3 with 3,490.