New research into budget standards for low-paid and unemployed Australians has found that single adults need to be paid nearly $600 each week to enjoy a basic standard of living.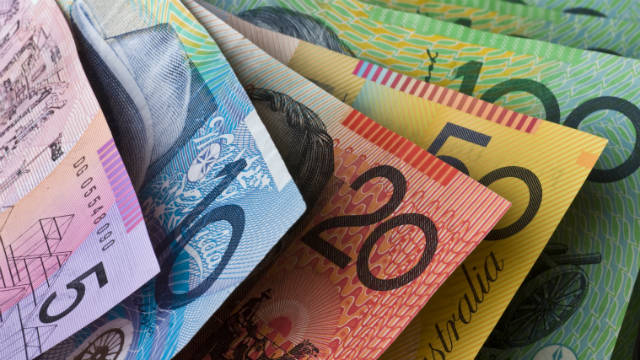 The University of NSW (UNSW) has released its New Minimum Income for Healthy Living Budget Standards for Low-Paid and Unemployed Australians report with support from Catholic Social Services Australia (CSSA), the Australian Council of Social Services (ACOSS) and United Voice.
The report highlighted that some Australians are living well below their 'budget standard', which measures the basic costs to achieve a minimally adequate standard of living – a level below which no one should be falling to, according to the report's authors.
While low-paid single adults, and sole parents who have one child, have an extra $60 and $40 respectively in excess of their 'budget standard' each week, couples with children are missing out by nearly $90 a week:
Couples with no children are surviving on $39.03 below a healthy standard of living each week
Couples with one child miss out on $8.84 a week
Couples with two children are missing out on $88.74 each week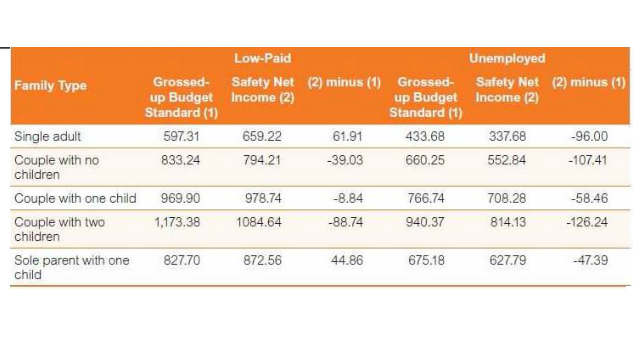 The largest single cost to family budgets was found to be housing, with all family types exceeding the 30% benchmark that identifies families facing housing stress.
Another cost to the family budget included food, with most research participants indicating $65 is about the average amount a single person would spend on food each week, ranging up to $85 depending on the family size.
UNSW found that other main costs to the family budget include:
Household goods and services, with the cost of energy being the main pain point. Unemployed research participants said they generally spend $25 to $50 on electricity a month, while low-paid families spend closer to $100 per month. Some people said they rely on payment plans and extensions for electricity bills.
Transport generally costs people around $40 a week. The average cost of petrol for those with a car is $30 to $50 a week, but car use is dependent on whether there is enough money to pay for fuel or if there are cheaper public transport options available. Most people surveyed could not afford to have comprehensive car insurance.
Australia's social safety net falls short of basic living standard
One of the main findings to come out of the report by UNSW is that Australia's social safety net for unemployed people looking for work – the Newstart Allowance (NSA) – falls short of the amount required to have a basic standard of living for all family types analysed.
Couples with two children are out by $126.24 each week from what they need to pay bills, eat and survive, while couples with one child are out nearly $60, couples with no children are out by over $100, sole parents with one child are out nearly $50 and single adults are out by $96.
It is worth noting the "basic standard" budget outlined in the research does not account for people who spend additional money on smoking and buying tobacco products, which would further cut into their weekly budget.
With so many Australians having their NSA income fall short of the basic standard of living, the report recommends that changes need to be made to the NSA.
"The long-term decline in the adequacy of NSA is a major policy failure that needs to be redressed, informed by a process of regular and independent review like that used to set the minimum wage," it said.
CSSA CEO Frank Brennan says something needs to change.
"A safety net that doesn't provide enough income for a family to have even a minimum adequate standard of living, is no safety net at all," he said.
"How can people be expected to present at job interviews or take part in educational opportunities to increase their chances of securing employment, when they are forced to continually focus on how they will keep a roof over their heads and have enough money to eat?"
Are you satisfied with your savings account?
Are you satisfied with the rate of interest you are earning on your saving account? Are you paying fees to save? We want to hear from you!
Have your say in our 30 second survey below.