At this month's meeting, the Reserve Bank of Australia (RBA) held the cash rate at the record low of 1.50%.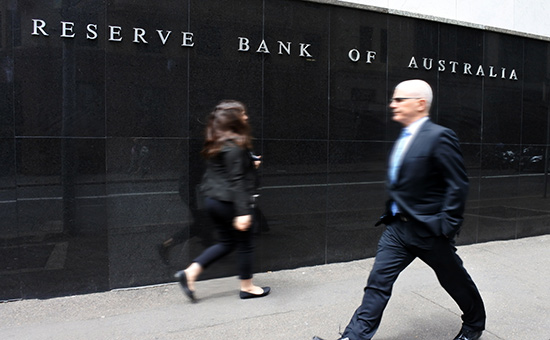 This marks the eighth month in a row that the RBA has held rates steady, with the last rate movement taking place in August 2016 with a 25 basis point rate cut.
Economists correctly predicted today's decision, with all 26 surveyed by Bloomberg forecasting that the the cash rate would remain steady in May.
RBA remains upbeat about economy
In the monetary policy statement accompanying today's decision, RBA Governor Philip Lowe said the Bank's forecasts for Australia's economy are "little changed".
"Growth is expected to increase gradually over the next couple of years to a little above 3 per cent," Lowe said.
"The economy is continuing its transition following the end of the mining investment boom, with the drag from the decline in mining investment coming to an end and exports of resources picking up.
"Growth in consumption is expected to remain moderate and broadly in line with incomes."
Mr Lowe acknowledged the improving conditions around the world, noting the "broad-based pick-up in the global economy" and the revised upward forecasts for global growth.
On Australia's inflation rate rising to over 2% (finally back within the RBA's target band of 2%-3%), Mr Lowe said this was in line with the RBA's expectations.
"In underlying terms, inflation is running at around 1.75%, a little higher than last year. A gradual further increase in underlying inflation is expected as the economy strengthens," he said.
RBA concerned over housing and employment
Mr Lowe reiterated what he said in last month's statement about the varying housing market conditions around the country, pointing out that "prices have been rising briskly in some markets and declining in others".
He also reaffirmed that "housing debt has outpaced the slow growth in household incomes".
On the labour market, Mr Lowe described the latest indicators as "mixed", with the unemployment rate rising despite stronger employment growth.
He also said slow wage growth is "likely to remain the case for a while yet".
Will there be a movement soon?
CommSec's Chief Economist Craig James said this month's monetary policy statement gave "no inclination" on what the RBA's next move is going to be.
After describing last month's statement as "dovish", James said this month's statement seemed "generally upbeat" but gave "no inclination that we're going to see an interest rate hike any time soon".
James added that the RBA may be more willing to start raising interest rates from its "emergency level" of 1.5% if this year's state and federal budgets contained a lot of infrastructure spending.
For the short-term, James said that no change in the cash rate is likely.
Source: CommSecTV
AMP Chief Economist Shane Oliver expects the cash rate to be on hold until the second half of 2018.
In a note this week, Oliver said low underlying inflation, very high under-employment, record low wages growth, and "a still too high Australian dollar" means it's "way too early to be thinking about raising rates".
..recent rise in infl has reduced case to cut, signs of stabilisation in home prices has reduced case to hike..#RBA on hold out to H2 2018

— Shane Oliver (@ShaneOliverAMP) May 2, 2017