At this month's meeting, the Reserve Bank of Australia (RBA) held the cash rate at the record low of 1.50%.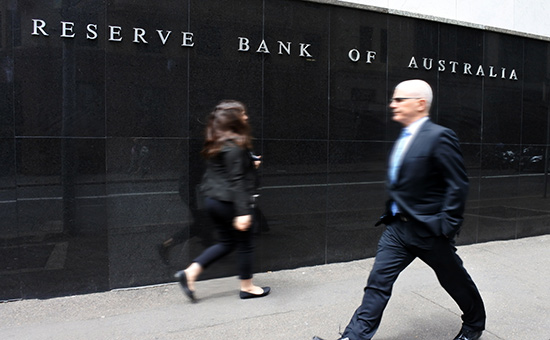 This marks the ninth month in a row that the RBA has held rates steady, with the last rate movement taking place in August 2016 with a 25 basis point rate cut.
Economists correctly predicted today's decision, with all 25 economists surveyed by Bloomberg forecasting that the cash rate would remain steady in June.
However, 5 of 23 forecasters surveyed by Bloomberg predict a cut within the next year as house prices begin to cool.
RBA remains optimistic about the economy
In the monetary policy statement accompanying today's decision, RBA Governor Philip Lowe said the unchanged cash rate was "consistent with sustainable growth in the economy and achieving the inflation target over time".
The Governor expects economic growth to increase gradually over the next few years to a little above 3%.
"The broad-based pick-up in the global economy is continuing," said Mr Lowe.
"Domestically, the transition to lower levels of mining investment following the mining investment boom is almost complete.
"Business investment has picked up in those parts of the country not directly affected by the decline in mining investment.
"Employment growth has been stronger over recent months, although growth in total hours worked remains weak.
"The various forward-looking indicators point to continued growth in employment over the period ahead."
However, Mr Lowe said wage growth remains low and will likely remain so for a while yet.
RBA says housing market varies across the country
Mr Lowe reiterated what he said in last month's statement about the varying housing market conditions around the country, saying "prices have been rising briskly in some markets" while "prices are declining" in other markets.
"In the eastern capital cities, a considerable additional supply of apartments is scheduled to come on stream over the next couple of years," said Mr Lowe.
The RBA Governor also discussed the rising level of household debt in Australia.
"Growth in housing debt has outpaced the slow growth in household incomes," he said.
"The recent supervisory measures should help address the risks associated with high and rising levels of indebtedness."
He also noted that lenders have increased mortgage rates, particularly those "paid by investors and on interest-only loans".
Will there be a rate movement soon?
Some are of the opinion that a rate movement is imminent, with CoreLogic's Head of Research, Tim Lawless, saying that changing conditions in the property market may lead to a cut.
"One of the key barriers to rate cuts – the hot housing markets of Sydney and Melbourne – has shown signs of slowing," he said.
"A longer trend of slowing value growth and overall softer housing conditions will lend further support to the notion that house price growth has moved through its cyclical peak, and may take some pressure away from the RBA to keep rates steady, especially given that other sectors of the economy other than housing seem to need interest rates set at a lower level to what they currently are."
AMP Capital's Head of Investment Strategy and Chief Economist, Shane Oliver, also forecast a possible rate cut next month.
..#RBA bias still looks neutral overall. Our view remains rising risk of another rate cut given soft consumer, wages & infl. Housing to slow

— Shane Oliver (@ShaneOliverAMP) June 6, 2017
However, not all economists think that the future holds a cut.
Speaking to The Adviser prior to the cash rate announcement, Digital Finance Analysis Principal, Martin North, said that "unless there's a really big external shock" he would expect any rate movement to be upwards.