ANZ has reduced the number of frequent flyer points its credit card customers can earn, while three Westpac-owned banks will lift a range of credit card interest rates.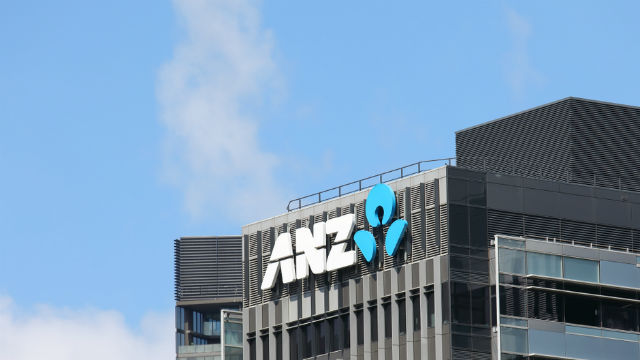 Changes to minimum spend and points earned will apply to ANZ Rewards, ANZ Rewards Platinum, ANZ Rewards Black, ANZ Frequent Flyer, ANZ Frequent Flyer Platinum and ANZ Frequent Flyer Black credit cards from 1 April.
St. George Bank, Bank of Melbourne and BankSA will increase the purchase rates and cash advance rates across a number of their credit cards from 9 April.
This includes the banks' Amplify Signature, Amplify Platinum and Amplify Classic cards, where the purchase rate will rise from 19.49% to 19.74% and the cash advance rate will lift from 20.24% to 21.49%.
ANZ's changes broadly show there are now less bonus points or frequent flyer points on offer, while minimum spend requirements have also been reduced.
The ANZ Frequent Flyer Black card, for instance, has had its bonus Qantas points offer reduced from 120,000 to 100,000, but customers don't need to spend as much to receive those points, with the minimum spend reduced from $7,500 to $4,000.
Canstar's Senior Research Analyst Josh Sale said although consumers signing up to this card would receive 20,000 less Qantas points under the changes, the 100,000 points still available remains among the most valuable sign up bonuses in the market.
"That is enough points to redeem a return flight between Sydney and Hong Kong in Qantas Premium Economy and still have a spare 10,000 points," Mr Sale said.
He said that customers who were close to upgrading their frequent flyer status may be disappointed to hear the bonus status credits were no longer available on this card.
"However, the additional $50 cash bonus and more favourable spending terms required to unlock the bonus points keeps this sign up bonus an attractive proposition for those looking for a new frequent flyer credit card," Mr Sale said.
The value of the ANZ Frequent Flyer Black card could be stacked up against other comparable frequent flyer rewards cards such American Express' Amex Explorer, he said.
For a purchase rate of 20.74% and annual fee of $395 with a 55 day interest free period, the Amex card allows customers to transfer points earned to a choice of eight airlines, get $400 of travel credit per year, two passes to some American Express lounges and 50,000 bonus points when you meet the spend requirements.
By comparison, the ANZ Frequent Flyer Black card, with a purchase rate of 19.99% and $425 annual fee with a 55-day interest free period, allows customers to earn points with Qantas only, get a $200 cash bonus and 100,000 bonus Qantas points when you meet the minimum spend.
Another credit card provider, Virgin Money, has also made changes to one of its frequent flyer cards.
Its Virgin Australia Velocity Flyer card's bonus Velocity points offer will increase from 60,000 to 75,000 points for new customers who apply by 30 April, 2019.
Virgin Money will also change how its late payment fee is charged from 1 May, 2019.
If a payment is missed, customers are currently charged $10 and continue to be charged $10 every seven days while the payment remains outstanding.
For credit card payments due on or after the May deadline, the late payment fee will change to $30, charged once per statement period each time a payment is missed.