Drone bomb attacks, a surprise Budget win, revised cash rate predictions and persistent penny pinching – it's been a big week for the Australian economy. Here's a quick recap of what made headlines in finance this week.
Budget in "balance" for the first time since the GFC, but not all are impressed
Australian Treasurer Josh Frydenberg announced with glee on Thursday that "the Budget has returned to balance for the first time in 11 years", reporting a lower-than-expected deficit of $690 million for the 2018-19 financial year.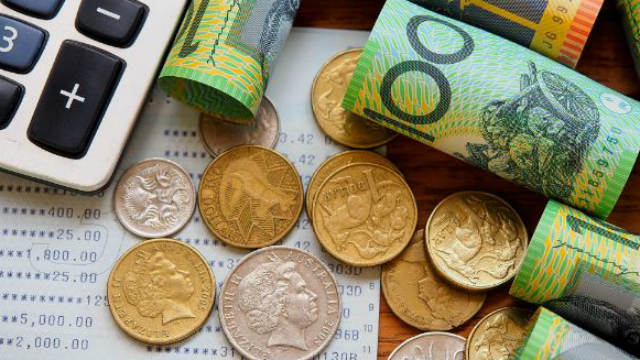 "A growing economy with more jobs and stronger terms of trade than anticipated at the time of the 2018-19 Budget have driven total receipts $11.5 billion higher, with payments $6.6 billion lower than expected at the time of the 2018-19 Budget," Mr Frydenberg said in a joint statement with Finance Minister Mathias Cormann.
"Employment growth far exceeded expectations at the time of delivering the 2018-19 Budget in May 2018.
"With about 300,000 additional jobs created in 2018-19, employment grew by 2.6%, well above the 1.5% growth forecast in the 2018-19 Budget."
However, the Opposition and some commentators were critical of the Federal Government's approach to economic management, saying that instead of aiming for a surplus, it should instead move to further stimulate the economy. Commentators pointed out that growth in household consumption, dwelling investment and business investment were all below forecast.
Unemployment rate rises and so, too, do cash rate cut predictions
The number of unemployed Australians climbed higher, raising the question as to whether the RBA board will move to cut the cash rate at its next board meeting in October.
The unemployment rate edged up to 5.3% in August – its highest level in just over a year – after 15,500 full-time jobs were wiped around the country, according to figures released on Thursday by the Australian Bureau of Statistics (ABS).
That all-important and rising unemployment rate – which represents the percentage of the total workforce that is unemployed but is willing to work and actively seeking a job – is something the Reserve Bank of Australia (RBA) watches closely.
UBS economists said that given the RBA board had indicated at its last meeting it was likely to consider cutting the cash rate again in the future, they expected another cut in October of 0.25 percentage points given the unemployment rate increase.
Chief economists from Westpac, AMP Capital, ANZ and NAB are now also among the experts forecasting the RBA could cut the cash rate in October.
Canstar finance expert Effie Zahos said many Australian consumers thinking of applying for a home loan would be watching closely, tossing up whether now was a good time to lock in a fixed-rate home loan at already-low interest rates when they could potentially go lower still.
NAB now expects the cash rate to be slashed to 0.5% by year end
National Australia Bank economists today revised their forecast for the official cash rate, now expecting the RBA will be forced to cut it in October and again in December, by 0.25 percentage points each. That would bring the cash rate down to just 0.5% from its current rate of 1%.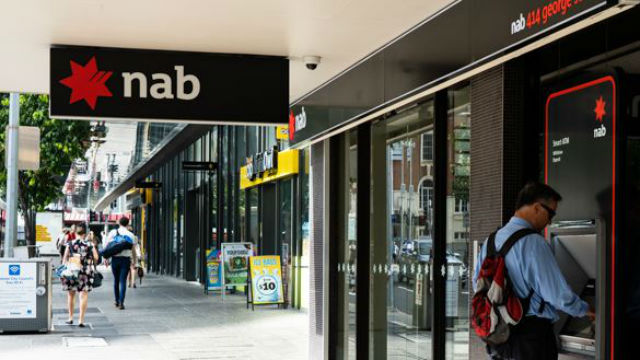 They had previously expected rate cuts in November and February, but said it was now clear that the impact of income tax cuts was "muted", or had at least failed to offset growing weakness in the household sector.
"Furthermore, we previously anticipated some further support from fiscal policy but now believe this is unlikely in the near term," NAB economists Gareth Spence and Kieran Davies said today.
"We think the urgency to lower rates sooner has increased."
The economists said they expected the RBA's focus would shift towards unconventional monetary policy by mid-2020 as the cash rate got lower, expecting it could purchase government bonds in an attempt to inject more cash into the economy.
Tax refunds have loosened our purse strings… or have they?
National Australia Bank and Commonwealth Bank came out with competing views this week about how effective the combined impact of lower borrowing costs and recent tax cuts have been in boosting consumer spending.
CBA released its Household Spending Intentions report on Tuesday – based on a survey, Google Trends search data and customer transaction history – which projected a lift in consumer spending in retail, travel, entertainment and home buying.
"The combination of income tax refunds now flowing into bank accounts and an improving housing market is driving the lift," the report said.
"Significantly, the Home Buying Intentions series has moved back into positive territory and this should help drive a further improvement in retail spending intentions in the months ahead."
NAB Chief Economist Alan Oster was less optimistic, saying despite the retail sector improving somewhat in August, he remained concerned that there had been little growth in consumer spending, expecting future spending would be limited to "essentials".
"So far, stimulus provided by policy makers has had limited impact or has been unable to offset the countervailing headwinds faced by the household sector," Mr Oster said on Wednesday.
"With wage growth remaining weak, sluggish household income growth is likely to remain a headwind to consumption growth (consumer spending)."
Pain at the petrol pump – oil prices could spike
Petrol prices were expected to soar after missile and drone attacks on Saudi Arabia's Abqaiq petroleum processing facilities and Khurais oil field on Saturday morning put a sizeable dent in the supply of oil to countries around the world.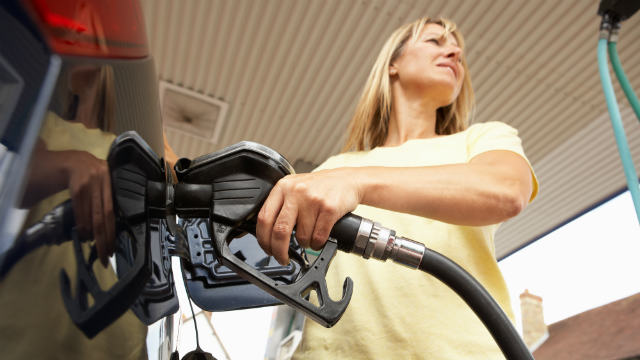 Despite rebels in Yemen claiming responsibility, Saudi officials have blamed Iran for the attack, which managed to thwart the country's state-of-the-art missile defence system and disrupted 5% of the world's daily oil supply. The situation has stirred the prospect of another Middle East war, which could put further upward pressure on oil prices.
The price of petrol in Australia was predicted to rise as a result, with some reports saying that it will hit record levels and stay there for some time – potentially rising to as much as $1.95 a litre, according to AMP Capital Chief Economist Shane Oliver. However, Dr Oliver said today that "we are a long way from that" yet.
"In fact, the $US3-4 a barrel rise in world oil prices over the past week would only justify a 3-4 cent a litre rise in petrol prices and then only with a lag as the more expensive fuel flows through," he said.
"Average capital city petrol prices are up about 1-2 cents from a week ago which just looks like noise."
People under 25 or with a low super balance won't be slugged with default insurance anymore
A government change passed in the Senate on Thursday means that by default, people aged under 25 or with less than $6,000 in their super fund will no longer have to pay for life insurance premiums out of their superannuation balance.
The Putting Members' Interest First bill – passed in Parliament yesterday – would require insurance in superannuation for these consumers to only be offered on an opt-in basis from 1 April 2020, but affected low-balance account holders and young super fund members would still be able to opt in if they want to take out insurance.
Super fund members employed in emergency services such as police, ambulance officers or firefighters, will be exempt from these changes, as will other workers employed in risky occupations who may need more comprehensive cover.
Exit fees and excessive fees on low balance accounts have also been banned by laws passed earlier this year.
Image source: MB Images (Shutterstock)