According to research by the Retail Council, Australians are preferring to do their Christmas shopping via a debit card in 2016.

As part of the annual Christmas Spending Index, the Retail Council looks at shoppers spending behaviours and preferences and payment methods for the Christmas period. The Retail Council is the representative group for the nation's leading retailers.
"This year, 40 percent of Aussies will reach for their debit cards at the tills while doing their Christmas shopping, compared with 35 percent planning to use credit. In 2015, credit use was around 37 percent, and debit only 32 percent," said Steve Wright, Acting CEO of the Retail Council.
"We've noticed a big difference between men and women in their spending behaviours. Women are much more inclined to use debit than men, relying on funds in the bank accounts to pay for their Christmas gift purchases. Men, on the other hand, are using their credit cards more at a higher rate than their female shopping counterparts."
While making their Christmas purchases, value for money is the number one priority for shoppers this festive season.
"When consumers were asked on why they chose to shop at a particular retailer, over 70 percent indicated that price, sales and discounts were one of their top three considerations. Shoppers then identified quality of merchandise, range or selection of available products and convenience as their next priorities. This shows that consumers are hunting for bargains, but are not prepared to compromise on quality," said Mr Wright.

According to the Australian Payments Clearing Association (APCA) electronic payments overall are booming, with debit cards increasing at by far the fastest pace.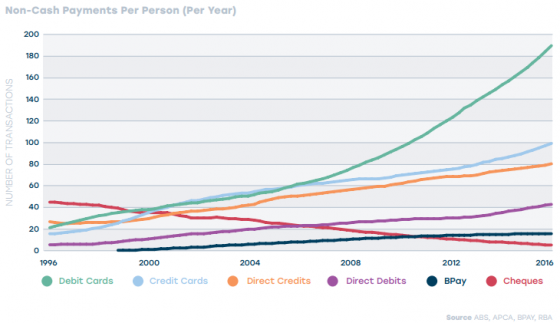 "Australia is leading the way in digital payments with continued strong growth in card payments, impressive smartphone penetration and improved digital literacy," said APCA CEO, Leila Fourie.
"Australia is making great strides in moving away from paper payments – both cheques and cash. This is important from an efficiency view point, for customer convenience and for digital inclusion."