Only a third of Australian parents are confident they have sufficient life insurance cover for their needs, according to a new study.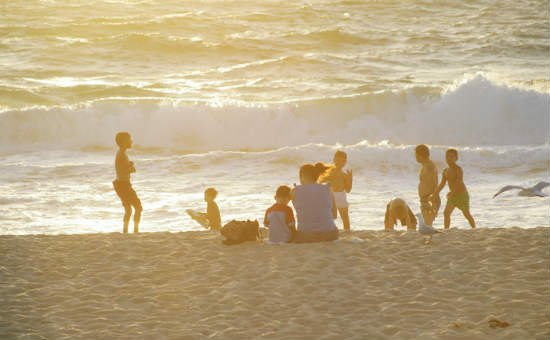 Family means a lot to most people – so much so, it's often considered to be the most valued part of life.
So what are Australian parents doing in order to protect this priceless asset?
The Real Insurance Family Protection Survey studied 1,000 Australian parents in April to find out.
The study found that 80% of parents worry about protecting their family and 1 in 4 spend at least an hour each day worrying about their family.
It also found that 90% of parents believe life insurance is important and provides 'peace of mind'.
Despite this, only 33.2% of parents are confident that they have sufficient life insurance cover and almost 2 in 5 (37.8%) don't have any life insurance cover at all.
Over 3 in 10 (34.8%) parents admitted that their family would be financially burdened if they were to pass away.
Of those that did have life insurance cover, most (50.2%) rely on the policy they have through their superannuation while 37.9% purchased life insurance directly and 11.9% purchased through a financial adviser.
Founder of Real Insurance, Richard Enthoven, said developments in technology have allowed Australians to research life insurance for themselves online, giving them the confidence to purchase it directly.
"Not all Australians can afford or need financial advice so being able to obtain life insurance directly makes life cover accessible to more Australians who otherwise would be uncovered," Mr Enthoven said.
Parents lock the door but don't have life insurance or a will
In general, the research found that most parents go to great lengths to ensure their children are protected:
98% of parents pay close attention to what their family eats
99% always lock the door
94% make sure their kids know what to do when answering the door or phone
93% do not send personal details through email
67.6% regularly conduct background checks on babysitters
37.9% utilise mobile technology to keep a close watch on their children
It seems most parents are doing everything they can to go beyond the dangers that are reasonably foreseeable in order to keep their children safe.
Australians can do what they are able to, but it is still not possible to predict the endless outcomes that can occur at any time, which is probably why so many Australian parents still don't feel completely secure.
There are solutions to this problem, such as writing wills and preparing caretakers for the children, in addition to buying insurance for themselves, thus safeguarding the entire family.
Despite the option to do that, more than half (56.4%) of respondents said they had not set a will and 40% haven't organised caretakers for their children in the event of their death.
Perhaps it's the thought of mortality and leaving loved ones behind that is deterring people from covering for the family.
However, these are some of the reasonable pathways to take in case fate works in the families' worst favour.
The majority of Australian parents understand this and agree that life insurance will ease their burdens, and the insurance is readily available.
The instinct for one to protect their family is a natural part of living, in which bringing concern to one's mind is inevitable.
Although a person cannot control what destiny has in place for them, they can do their best to ensure their family is getting the most out of life while fully protected.